Houston Open PGA Golf Betting Tips and Offers
Shell Houston Open
Following our success at getting paid out on three of our last four golf tips, we now bring you our Houston Open PGA golf betting tips and offers from the best bookies for the the event.
Rory McIlroy heads to Texas to take part in the Shell Houston Open as the world number two; after a certain Mr Woods' eighth Arnold Palmer title knocked Rory off the top spot.
Rory will be looking to perfect his game ahead of the year's first major and with Redstone set up as a primer for Augusta it would take a brave man to dismiss his chances.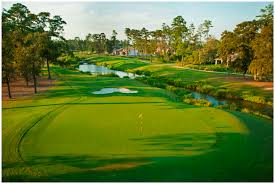 There's just over two weeks until the US Masters and while Tiger has the confidence of a PGA Tour title under his belt, Rory's inconsistency with his clubs continues. But that hasn't stopped the bookies making Rory the 9/1 favourite to pick up his first tour win since November.
Defending Champion Hunter Mahan has no problems heading back to the Redstone Course and at 14/1 he has every chance of retaining his title. Whereas Phil Mickelson appears to have a long running affair with the Lone Star State, finishing in the top 10 in his last three events in Texas.
Place a Bet Online's Picks
Keegan Bradley stormed to a third place finish in the Arnold Palmer Invitational and together with Justin Rose ending up as the tournament runner up, we earned a rather nifty £135.
But our attentions have been turned elsewhere for Houston, Mickelson has an excellent record here and like him to retake his crown at 14/1. Our usual slightly longer bet goes the way of Lee Westwood at 33/1, we'll be sticking £10 E/W on both of our picks.
Betting Offers
There aren't many offering bonuses on this event, but those available are definitely worth opening an account for.