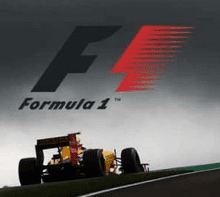 How to Bet on Formula 1 – A Beginners Guide
Need advice and help on how to bet on formula 1? Well, you have come to the right place. Here at Place a Bet Online, we have come up with a user friendly and helpful how to bet on formula 1 guide, to get you on the road to understanding the different formula 1 betting markets and what to look for when placing a bet.
Formula 1 is the richest motor sport, consisting of  races taking place across the globe and as such has a worldwide appeal. With various betting markets available and plenty of opportunity to cash in it's no wonder it's fast becoming a popular sport to bet on.
But it's not just as simple as picking your leading driver anymore. Since the first retirement of Michael Schumacher, race winners have been far more varied; so a bit of research needs to be done to maintain a winning streak at the bookies.
When placing a bet on F1 there are a number of factors that need to be considered. Once you've looked at these factors the chance of winning your bet will increase.
1. Form
In Formula 1 the recent form of a driver is very important to analyse, winning races breeds confidence. Looking at the teams form is also important; have the team been performing well?
2. Team
Formula 1 is a team sport with each team having two drivers. This needs to be considered as one driver might be doing better than the other and the emphasis might be on that driver to get the points.
3. Track
All the tracks are laid out differently, so knowing the ins and outs of each track is important. Some tracks have longer straights and suit faster cars, while other tracks are windy and require good traction.
4. Weather/Temperature
The weather makes a huge difference in Formula 1, as the choice of tyres can win or lose a race for a team. F1 teams spend huge amounts of money on experienced weathermen and weather detecting software. You need to be able to know how the conditions will affect the race.
5. Practice
The practice session is a good insight into how the cars are performing.
6. Qualifying
The qualifying session determines how the drivers will line up on the grid, this is important to know as which side of the track the driver starts on can make a difference.
Formula 1 is a fast and frantic sport; there are instances which you cannot account for. Crashes are common and can help or hamper your bet; but by looking at the above factors you should have a head start!