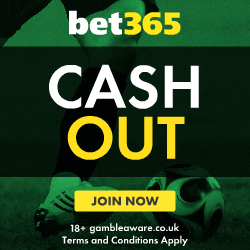 How to Bet on Tennis – A Beginners Guide
Need advice and help on how to bet on tennis? Here at Place a Bet Online, we have come up with this user friendly guide to help you understand the different tennis betting markets and what to look for when placing a bet.
Tennis is a very popular sport; there are tournaments year round with the majority being shown live. There are four major tournaments which are called Grand slams and are big business to the players and bookies.
These are Wimbledon, US Open, French Open and the Australian Open. There are also the ATP and WTP tours, these are tournaments which provide an excellent opportunity to hone your betting skills while the players focus on skills of their own.
There are many different markets to bet on which offer better value than a straight win bet. You can also bet in play, this can be fast and frantic with the odds changing after every point. This is specialist betting market and we would advise not to bet in play until you are more confident.
To bet successfully on tennis you need to take in to account the following factors:
Betting on Tennis – Things to Consider
1.            Surface
Tennis tournaments can be played on three different surfaces, each surface will cause the ball to act in different ways with players favouring certain surfaces,  these surfaces are:
Clay – Clay suits the baseline player as the ball is slowed down and there is a higher bounce; the French Open is played on clay.
Grass – Grass courts are faster and the ball will bounce lower. This favours players who are good at using the serve volley tactic; wimbledon is played on grass.
Hard – Hard courts are not as fast as grass but faster than clay. The speed depends on the court and hard hitting players benefit from this type of court. The US Open and the Australian Open are played on hard courts.
2.            Form
The players' recent form is important to consider. Tennis can be a grueling sport and if a player is performing poorly, it can have a mental impact on his form.
3.            Ranking
Tennis players are ranked which makes things easier to look at and decide the likelihood of a win. Of course upsets do happen, but check out the ranking as it is unlikely that a player ranked 300th will beat the No 1.
4.            Seeding
The top players are seeded in tournaments so they can't play each other in the earlier rounds. This gives an insight as the No 1 seed cannot play the No 2 seed until the latter stages, making it easier to pick some bets in the earlier rounds.
5.            Previous matches
There are dozens of tournaments throughout the season, this makes sure that the players will play each other a few times. This can provide vital information of how the match might be played out, as some players struggle against certain opposition.
6.            Injuries
Has the player got or had a recent injury which might hamper his/her performance? it's worth noting if a top seed was forced to retire from a previous tournament.
7.            Weather
Tennis is never played in wet conditions but the temperature of the court or wind conditions can be a vital factor.
8.            Local Player
The crowd can make a difference in tennis matches; playing against Andy Murray is all the more daunting at Wimbledon.
Of course there are other factors to consider but these are the main ones, As you can see picking the favourite is not always the way to go.
Compare Tennis Betting Bookmakers
Getting value for your bet is also important to make sure you maintain a profit in the long run. The bookmaker that you use might not be giving you the best odds. Looking at an odds comparison site like Betting-UK can be a good move, sites like this show the best odds available from a number of different bookies.
We recommend using bet365 for tennis betting as they provide excellent odds and have a huge amount of markets available.