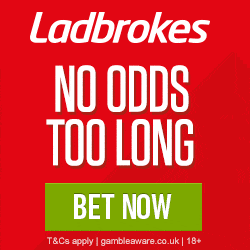 Is Neymar Really on the Move
Speculation regarding the future of Barcelona star Neymar has exploded in the last few hours, but is Neymar really on the move?
The bookies would have you believing there's some serious momentum behind the Brazilian's next club, with Ladbrokes having Premier League Giants Manchester United at the front of the queue of potential suitors, offering them at just 5/2 to land the Barcelona star.
It may seem bazaar that Neymar and his representatives are engineering a move away from the Nou Camp, but with Suarez's stock rising and both him and Messi pledging their future to the Catalan giants there may be some truth in the story.
Fuel was further added to fire recently when it was leaked that Neymar's father and advisor has secretly met with representatives from none other than bitter rivals Real Madrid, whilst attending the Ballon d'Or recently.
But whilst it remains unclear as to whether the meeting took place. What is more likely is that the Neymar camp are using the speculation for their own agenda of pushing through a contract extension with Barcelona
Interestingly there are still potential tax fraud charges persistently circling Neymar as well as Barcelona, with former Liverpool player Javier Mascherano being handed a one year jail sentence and Messi due to appear in May; the Brazil star could be looking to put some distance between him and the scandal.
Odds on Neymar Move
With a transfer looking increasingly more likely now than at any other time during his stint at Barcelona. Bookies believe United stand the best chance of landing the Brazilian ahead of rivals City, who are currently at 3/1.
But should there be a clear signal from Neymar that he intends to ply his trade away from Barca, there will likely be a scurry for his signature. PSG are one of a short list of clubs who could both afford and entice Neymar to ditch the Nou Camp and are being offered at 5/1 to persuade the striker to head to Paris.
Real Madrid, Chelsea, Bayern Munich and Juventus are all slight outsiders with the bookies to sign Neymar.
Richard Marsh of Ladbrokes News said: "Neymar wants to be the main man at his next club and the odds suggest United are prepared to spend big to make him the talk of Old Trafford."
Neymar's next permanent club:
Manchester United 5/2 – Manchester City 3/1,
PSG 5/1 – Real Madrid 6/1,
Chelsea 8/1 – Bayern Munich 10/1,
Juventus 12/1.