Kentucky Derby
The Kentucky Derby is one of the biggest racing events in America; it's also the first of three races that make up the infamous Triple Crown.
It takes place at Churchill Downs in Louisville, Kentucky on the first Saturday in May and is the finale of the Kentucky Derby Festival.
The race itself is grade 1 stake race for three year old thoroughbred and is known as "The Run of the Roses". It was first established in 1875 and has been run every year since.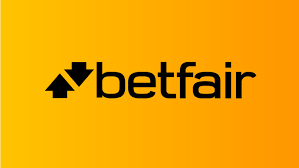 The Kentucky Derby draws a bigger crowd than any other North American horse racing event, including the Belmont Stakes and the Preakness Stakes.
Meriwether Lewis Clark Jr., whose lineage stems from the great explorers Lewis and Clark, was the mastermind behind the founding of the Kentucky Derby.  He had attended marquee racing events in England and France, when returning to his homeland he arranged the formation of Louisville Jockey Club in order to put on the type of racing event that he envisaged would rival those he had witnessed in Europe.
The first race took place in 1875 in front of 10,000 spectators; Aristides managed to outpace fourteen other horses to become the first winner of the historic race, netting its owner a purse of $2850.
The event had mixed beginnings but it wasn't until 1902 that the race began to prosper, following its acquisition by a syndicate headed by Colonel Matt Winn; in his first year in control of the event it made its first annual profit.
The modern race carries a first place prize of over $1.2m with an attendance of at least 160,000, all crammed in to watch "The Fastest Two Minutes in Sports".
The current record for "The Most Exciting Two Minutes in Sport" stands at just over one minute and fifty nine seconds, which was set in 1973 by Secretariat.
Here's an interesting fact, during the Derby, Churchill Downs patrons can refresh themselves with a traditional beverage called the mint julep.
This is usually enjoyed in a souvenir glass with the names of all the previous Derby winners printed on it; this has been the tradition since first introduced in 1939.