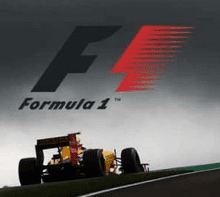 Mercedes Put Brakes On Hamilton's Championship Charge
On Sunday in Singapore, we saw Nico Rosberg regain the lead in this year's F1 world championship; he started from pole and never looked under threat the whole race. Very early in the race the team were telling both him and Hamilton to go easy on the brakes. This seemed to trouble Lewis more than Nico, as Lewis kept asking the team questions where Nico just got on with it.
Hamilton did not seem to be happy the whole weekend, Rosberg seemed to get the right set up on his car but Lewis seemed to struggle. So as we head to the next race in Malaysia, Rosberg leads Hamilton by 8 points.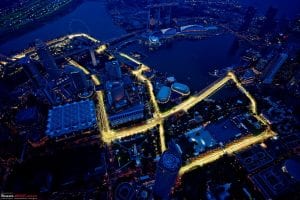 Daniel Ricciardo did what we expected and kept Lewis behind to finish a brilliant second, only 4 tenths of a second behind Rosberg at the chequered flag. He was taking a second out of Nico's lead in the last five laps; he could have won if he had a few more laps.
Sebastian Vettel won this race last year, but had to start from the back of the field due to a breakdown in qualifying. It allowed the team to carry out repairs without affecting his grid position, a move that looked to pay off. Vettel managed to force his way to a 5th place finish, which was about the best he could hope for.
Nico Hulkenberg seen his race come to a halt seconds into the race, he was caught in a collision with Carlos Sainz which seen him hit the wall on the starting grid. It was a case of Deja vu for Nico, as he also hit a wall last season. Neither driver received a penalty as stewards declared it a racing incident.
Another good result was Fernando Alonso who came home in seventh, which was a good result for McLaren who are again having a dismal season. Teammate Jenson Button's weekend started bad and went downhill fast, though we think he was pleased when the team finally retired the car.
Max Verstappen gave the fans a bit of excitement by going wheel to wheel with Daniil Kvyat. Max was behind and tried everything in the book to get past, but Daniil was having none of it.
Ferrari's Kimi Raikkonen worked his way past Hamilton in to third, but despite Lewis' problems, he still managed to regain the position.
Next up is the Malaysian on the weekend of the 30th September to 2nd October. We think Lewis will be keen to get back in front, though Nico is doing well so still poses a threat to his title.
Singapore Grand Prix Results
Nico Rosberg: Mercedes.
Daniel Ricciardo: Red Bull Racing.
Lewis Hamilton: Mercedes.
Kimi Raikkonen: Ferrari.
Sebastian Vettel: Ferrari.
Max Verstappen: Red Bull Racing.
Fernando Alonso: McLaren.
Sergio Perez: Force India.
Daniil Kvyat: Toro Rosso.
Kevin Magnussen: Renault.
Esteban Gutierrez: Hass-Ferrari.
Felipe Massa: Williams.
Felipe Nasr: Sauber-Ferrari.
Carlos Sainz: Toro Rosso.
Joyon Palmer: Renault.
Pascal Wehrlein: Manor-Mercedes.
Marcus Ericsson: Sauber-Ferrari.
Esteban Ocon: Renault
None Finishers: Button, Bottas, Hulkenberg, Grosjean