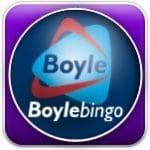 Mobile Bingo Pay with Phone Bill
For many of us the thrill of bingo is unlike anything else and we enjoy daubing away those numbers, so we can hopefully hit that full house. Online bingo is available on a huge number of sites meaning we have so many to choose from. Whether you're a sucker for a girlie theme, or you prefer the big providers, there are many options to weigh up when picking a new bingo site. But have you considered the way in which you add credit to your account? We are here to explore mobile bingo pay with phone bill and how this method may be your perfect choice of online banking.
Sites Which Offer Mobile Bingo Pay with Phone Bill
All of the above sites offer the ability to pay by phone bill and this tends to either be from the providers Payforit or Boku. Most sites use Boku purely due to its simplicity, but we will delve into this further down in the article.
As well as the above sites, you can access Boku on top branded bingo names such as Bet365 via Neteller. There are a few differences in using Neteller as an intermediary, instead of going direct. The main one is an administration fee which tends to be a percentage of the amount of credit you add. But if you're picky about the bingo sites you prefer, then this may be the right choice for you.
So, what is boku bingo or 'pay by phone bill', and why use it?
Paying with your phone bill is an easy concept because it literally means that any credit you add to your bingo account, will also be added to your mobile phone bill. Here is a little more detail about the process.
To begin you simply head over to your chosen bingo site and click on the 'pay by mobile,' or 'pay by phone' logo. This should take you through to register with the site, which will include the usual personal questions to ensure compliance is met. When you're ready to enter bank details, you'll be sent through to the Boku website for the next step.
Again, you'll have a few more personal details to add, but unlike other banking options you'll notice that you're not asked for any financial details. This is because your mobile phone provider already has your bank details and it is them who will charge you for your bingo credit. They will of course ask you for your mobile number and it's this information that will connect your mobile and Boku account together.
When you're ready to make that first deposit and have confirmed on the site how much you are adding. You will receive a message from Boku via text, asking for you to confirm the amount with a 'Y' for yes, or an 'N' for no. This is to ensure security, so that no one else can use your mobile number to credit their account. Once you press 'Y' then the monies will be added to your bingo account and away you go.
When it comes to paying for your credit, this will occur when you normally pay your mobile phone contract. The deposit times and amounts should all be listed and once you are happy, simply pay it off like you normally would. Most of the top mobile providers accept Boku payments, but it may be worth checking first before you take the time to register. It should be noted that this method of banking shouldn't be used as a type of credit card option, because this could lead to you owing more than you can afford. We always like to remind you that gambling should be fun and if it isn't then you must gain support from begambleaware.org.
Of course, not everyone is on a mobile phone contract, but don't worry if you're 'pay as you go' because you too can use Boku banking. The only difference between both options is that instead of the credit being billed once a month, you will pay for it using your balance as you go.
Well you know what pay by phone bill is, but what are the benefits of using Boku bingo sites?
The main benefit is financial security, because when you register on the site, no bank details are exchanged. This should reduce the risk from hackers and any possible fraudulent transactions. Also, on the majority of sites Boku is free to use, unlike many other banking methods. Finally, the reason why Boku is so popular is because it's pretty simple to register and use. Even if you moved to another bingo, sports or casino site which is using Boku, you don't have to go through the rigmarole of adding lots of personal and bank details each time.
As well as benefits there will always be negatives of Boku banking

Although these are few and far between, we felt we needed to let you know so you can make an informed decision. Firstly pay by phone bill bingo sites is purely a deposit only method and so sadly you cannot withdraw using Boku. This means that should you win; you would need to add another form of banking to your account. This may be a deal breaker for you if your main reason in using mobile banking was security.
Upon joining Boku you will notice that there are minimum and maximum deposit limits. The minimum may be seen as quite high for many players at £10, but many casinos also have these restrictions so it's not completely unheard of in online gaming. When it comes to the maximum deposit amounts, this will vary over time, but will start at around £30. This is to ensure players don't add more than they can afford and as such is a form of regulating us. For high rollers out there that can be incredibly frustrating, but Boku will increase the minimum deposit amount over time so don't completely write them off.
Finally, if you join a bingo site because you love a good welcome bonus, then this point will be important for you. Some sites have disclaimers in their bonus terms and conditions that players who use pay by phone bill will not be eligible. As such you could miss out on welcome bonuses and regular promotions. Our advice is double check the terms and conditions or simply ask the site on their support section.
At Place a Bet Online we can't help but promote bingo pay by phone bill, purely because of its simplicity and the fact that we are concerned about our financial details being misused. As with any banking method there are positives and negatives, it all depends on whether they impact you specifically. If you have any more questions, then we strongly advise that you head over to Boku and check out their FAQ section. If you're eager to go then simply choose from one of the great bingo sites above and happy daubing.