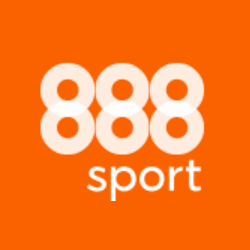 Next Bolton Manager Odds
As another one bites the dust in the world of football management, yet again the bookies are quick to react and fuel speculation on who the next Bolton manager is likely to be.
Betting on manager appointments isn't for everyone, but if betting on the next Bolton manager is just your cup of tea then you've come to the right place. We at Place a Bet Online have scoured the internet for the best odds on the next Bolton manager, so you don't have to.
Next Bolton Wanderers Manager Betting Odds
Mick McCarthy 6/5,
Ole Gunnar Solskjaer 9/4,
Roy Keane 16/1,
Phil Brown 20/1,
Alex Mcleish 9/1,
Paulo Di Canio 25/1.
And to help you with your decision, we've also provided a bit of a break down on the chances of the leading candidates.
Mick McCarthy
Mick McCarthy is the early favourite for the Bolton manager's job, with his odds plummeting to 6/5 within hours of Owen Coyle's Sacking.
The Former Wolves Manager has been enjoying some time off since he lost his job at the Molineux, but is keen to get back into the game and may be the perfect man to turn the club fortunes around.
He has a wealth of experience and has a proven record of managing in both the premier league and the Championship.
Ole Gunnar Solskjaer
The diminutive Norwegian is a surprise addition to the list especially at such short odds, but was also interviewed for Aston Villa Post in the summer.
Having had to cut his playing career short through injury, Solskjaer chose to focus on obtaining his coaching badges. He spent three years managing the Man Utd Reserves and accepted the position of first team manager at Molde in 2011, where he has earned his reputation as one of Europe's most promising young managers; after leading Molde to their first ever league title.
Roy Keane
Although Roy has experience of managing in the top and second tier of English football, he has not been able to carry his on field success with him to the bench; his management style has also been called into question with rumours of player unrest.
Though I'm sure he will be back managing soon, I doubt Blackburn will be prepared to take the risk, especially with better candidates a possibility.
Phil Brown
The odds on Phil Brown are generous as far as we're concerned, we feel he should be up there with the favourites.
Having previously played, coached and even managed Bolton, albeit in a caretaker capacity, this could possibly be a match made in heaven.
Having turned Hull into a Premier League side, following impressive campaigns in the Championship. Brown is likely to bring some stability to the team, he is also well aware of the set up and expectations from both the fans and the board, having been Sam Allardyce's assistant for six years.
Our Verdict: Ole Gunnar Solskjaer