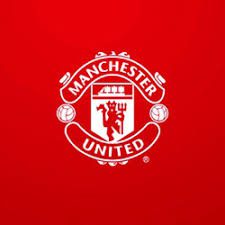 Next Manchester United Manager
After less than a year in charge, in fact not even a full season David Moyes has been sacked by Manchester United. Although it doesn't come as any surprise, the dismissal of Sir Alex Fergusons "chosen one" appears to have divided opinion on social media sites.
Despite carrying Sir Alex's seal of approval, not everyone was convinced by Moyes appointment; players included. But surely for the appointment of a manager who lacked the level of experience required for a club as big as Manchester United, Moyes should have been allowed the time to make amends for a disappointing debut season.
Nonetheless, the cord has been cut and now the focus swiftly shifts to the appointment of a successor and with this in mind Place a Bet Online take a look at possible candidates who may be considered to be in the running.
Louis Van Gaal – 6/4
Van Gaal has been inserted as the early favourite and with good reason, as his CV boasts some impressive achievements in both domestic and European competition.
Having managed big teams as well as big egos, the Dutchman is more than capable of controlling the dressing room Moyes was rumoured to have lost and certainly knows how to get the best out of Robin van Persie; something Moyes also struggled with.
Reportedly on the wish of United when Fergie announced his retirement, Van Gaal ruled himself out citing his commitment to the Dutch national team, but that won't be an issue this time round with him leaving the post after the World Cup.
Jurgen Klopp – 10/1
Despite only being 46, Klopp has established himself as one of Europe's best young managers, taking Borussia Dortmund from a club drifting towards relegation fodder, to league champions in just three seasons and sculpting them into one of Europe's most exciting attacking sides in the process.
With rivals Bayern Munich reinstating their dominance on the Bundesliga and even Europe, Klopp may feel it's the right time for a change, especially after six extremely successful years in charge.
Diego Simeone – 18/1
This is a coach who is on the brink of doing the unthinkable, beating an extremely talented Barcelona and Real Madrid to the La Liga title. A feat that has propelled him into the managerial limelight and in doing so he may have inadvertently reached the end of the road with Atletico Madrid.
Simeone has worked wonders with a very limited budget and is clearly destined to manage one of Europe's elite clubs. As such he may see the opportunity of reinstating United's glory too hard to turn down.
Much like Ferguson the Argentinian demands respect, passion and determination and insists that his squad fight to the end; another trait missing from the Moyes era.
Ryan Giggs – 7/1
Despite such short odds, this is surely just an option for the sentimental supporter. Giggs love of the club is evident, as he has lived and breathed United for decades and would instantly command respect in the dressing room. But he is currently still completing his coaching badges and inexperience can prove costly in the fickle world of football.
Giggs is likely to be handed the reins in the short term, but three Premier League matches is unlikely to sway the decision of his appointment either way and is somewhat reminiscent of Alan Shearer's brief and only foray into management.
Its likely the Old Trafford legend will manage the club he adores at some point, but this opportunity may have come a little too soon for him.