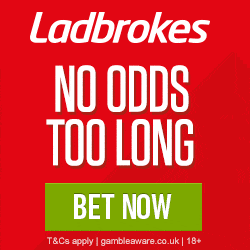 Next West Ham United Manager
Last week we broke the news to you via twitter that Slaven Bilic was the new favourite to replace big Sam, should he leave West Ham United after the last game of the season. Since then two things have happened, firstly Sam Allardyce's departure was confirmed; secondly a surprise name has been added to the potential candidates to be the next West Ham United Manager. They have also jumped straight towards the top of the betting with Ladbrokes.
Who will be the next West Ham manager?
The new name to be thrown in to the hat has Premier League experience with a London based club as a player and manager. He also happens to be a Champions League winning manager to top it off, both of which could stand him in good stead to become the next West Ham United Manager.
Roberto Di Matteo has announced that he was leaving FC Schalke with immediate effect, citing a difference of opinion in the way the club should be taken forward as his reason for leaving. The Schalke board appeared unwilling to embrace Roberto's ambitious plans, which has seen his odds of becoming the next West Ham United manager tumble; according to leading bookmaker Ladbrokes.
The Italian is also among the candidates for the vacant Newcastle job, but it appears a return to London; where he spent time with Chelsea as a player and manager would be his preferred option. Ladbrokes slashed his odds of replacing Sam Allardyce in half to 6/1, whereas he is still currently an outsider for the Newcastle United hot seat at 25/1.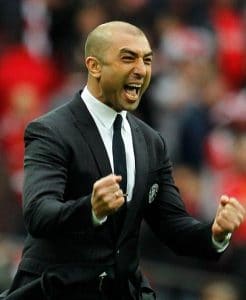 James Curtis of Ladbrokes said: "Di Matteo may have missed out on the Champions League with Schalke, but the betting suggests that isn't enough to deter West Ham. Punters have quickly marked him down as the main alternative to the favourite Bilic."
Why Di Matteo?
Despite the fierce rivalry between West Ham and Chelsea, I'm sure the fans would be willing to embrace Di Matteo with open arms. As his tactics and preferred playing style are far more desirable than those of Big Sam, who has been criticised for using the long ball game far too often.
As for the owners, his experience of managing in the Premier League with Chelsea and West Brom may just give him the edge over Bilic. especially with Moyes no longer being an option after implying a preference to staying in Spain.
Next West Ham United Manager Betting Odds

Slaven Bilic 4/6
David Moyes 6/1
Roberto Di Matteo 6/1
Unai Emery 8/1
Marco Bielsa 10/1
Next permanent Newcastle United Manager

Being as we touched on the subject of Newcastle United, and their managerial vacancy. We though it only proper to provide you with the current odds for that position as well.
Steve McLaren 1/3
David Moyes 12/1
Michael Laudrup 14/1
Remi Garde 14/1