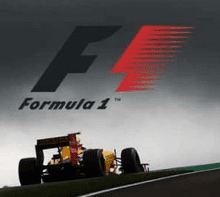 No Stopping Verstappen – Spanish GP Round Up
The Spanish GP certainly threw up a few incidents and surprises, we expect this will be a race both Mercedes drivers would like to forget, though we are sure Toto Wolf team boss will not forget it.
In just two corners both Nico Rosberg and Lewis Hamilton were out but who was to blame? Each driver is fielding their own share of the blame with some saying it was just a racing accident, either way a bad day for Mercedes turned out to be a good day for F1.
Max Verstappen the young eighteen year old driver promoted up to Red Bulls number one team, after Daniil Kvyat was demoted to the Toro Rosso team for his run in with Sebastian Vettel in the Russian G.P, took advantage of both the Mercedes drivers crashing out.
A bad decision to put his team mate Daniel Ricciardo from a two stop to three stop strategy, taking him from a winning position to not even being on the podium, also led to Max going on to win the race, to put himself into the F1 history books by being the youngest driver to win.
Kimi Raikkonen gave Max a run to the end, but like Max his tyres were going off which meant he could not challenge the young driver, but a second and third with Sebastian Vettel was a good result for Ferrari.
Valtteri Bottas drove a good race to come fifth, whilst his team mate Felipe Massa, starting from the very back of the grid, did well to come home eighth. We thought Valtteri would do better with the Mercedes drivers out of the race, but he couldn't seem to take full advantage.
At his home race Fernando Alonso was expected to put on a good show for his fans, but the McLaren car again let him down once again and left him parked on the track, his team mate Jenson Button fared a bit better to come home ninth but a long way away from the front runners.
Carlos Sainz coming sixth for Toro Rosso was a very good result for the young man, with Daniil Kvyat joining him, we are sure they will do well this season.  Sergio Perez will be pleased with his seventh place, a good result for Silverstone based team Force India.
This race proves what we have said in the past, you can't tell who will be there at the end of a race, who would have thought the two top drivers would be wiped out at the start of the race.
I wonder what odds you would have got on Max Verstappen, I imagine it would have been big, so if you want the big money you have to take a chance on the outsiders this season.
Next up is the much loved Monaco, some say it's the jewel of F1 but I'm not one of those people, narrow roads make it very difficult to overtake but still the fans like it.