Online Bingo Welcome Bonus
Is there a greater feeling than only having one number to daub for that line win or full house. The rush when that number is called and you've won is the reason bingo is one of the most popular games in the world. But unlike the days of old when you had to go to a local bingo club or a pub to catch a game. You can now play when and wherever you want, by accessing a gaming site on your mobile or tablet device. In the last ten years we've seen a rapid increase in the number of bingo sites available and this of course meant a raft of bonuses were available to us. Things have slowed down recently and that has led to big changes in the bonuses offered by online gaming sites. This isn't something we're opposed to, as it has led to more quality than quantity. But it's the online bingo welcome bonus we're interested in, so let us tell you a little more about what is available and which sites we recommend.
Online Bingo Welcome Bonus Recommended Sites;
What Bingo Bonuses are Available?
When it comes to offers on bingo games, the variety tends to be a little lacking. Unlike slot and casino games, where you can enjoy cash match bonuses or extra spins. But variety isn't all its cracked up to be, because for us bingo players we much prefer grabbing that bonus credit so we can daub away.
Bingo welcome promotions tend to involve depositing a minimum amount of credit into your account. Then you will either receive a percentage to match it or a set amount of credit. There will always be terms and conditions connected to this bonus, which could include wagering requirements.
Minimum amounts tend to be between £5 and £10, with cash match bonuses varying from 100% to 300%. The days of 1,000% cash match bonuses are gone, due to the introduction of the Gambling Commission and the regulations around excessive wagering requirements.
For those of you who prefer something more visual here's a little guide for you;
Deposit £10       Cash Match Bonus 100%              Bonus Credit £10               Total Credit £20
Deposit £20       Cash Match Bonus 100%              Bonus Credit £20              Total Credit £40
Deposit £10       Cash Match Bonus 200%              Bonus Credit £20               Total Credit £30
Deposit £20       Cash Match Bonus 200%              Bonus Credit £40               Total Credit £60
As well as minimum requirements, lots of bingo sites have maximum deposit amounts too. It's always a good idea to take a look at the terms and conditions, so you know what to expect. This is especially important when you're looking at wagering requirements. If you're new to all of this then you maybe asking what are wagering requirements, so let us explain.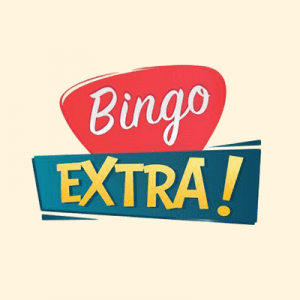 Wagering requirements means you have to meet certain conditions, before you can withdraw any of your winnings. This tends to revolve around the amount you wager and can lead to players having to deposit a lot of credit before they remove any money. Wagering requirements will be shown as times the amount or 'x'. So, if the bonus has a x10 wagering requirement, then you need to have played through the bonus amount ten times, before you can remove any of your winnings.
There is always another option for players when they join a new site and that's not to accept the online bingo welcome bonus at all. Most players don't realise that they have a choice when it comes to new player promotions. You can simply just register and play the site normally, which means you won't have the terms and conditions to deal with and those pesky wagering requirements.
Our Pick of the Best Bingo Welcome Bonuses
BoyleSports Bingo – As one of the top sports betting sites around, it's pretty obvious that BoyleSports would diversify into casino and bingo. Not only do they offer a great selection of bingo games, including BOGOF and discounted games, but there's a nice little welcome bonus too. Deposit £10 on any bingo games and you'll receive £30 in bingo bonus, which you can use on any of their games. There are lots of extras available on BoyleSports Bingo, including their loyalty club and exciting promotions.
Bingo Extra – As well as a really impressive retro theme, Bingo Extra provides the perfect bingo forum for players. There are plenty of bingo games available for a range of players budgets and even an 'extra surprise' room, where you never know what you could win. It's all about community on Bingo Extra and celebrating the winners, which is why they offer a 100% bingo bonus between £10 and £50. Full disclosure you do have the choice of the bonus being for bingo or for slots, so the decision is completely yours.
Betfair Bingo – Another gambling giant has added bingo to their site and not surprisingly their welcome bonus is worth a look. Because Betfair is an established brand they have a raft of games, with many of the top bingo options available. They also know that bingo is all about meeting other players, so they have a community section and a loyalty scheme to enhance your experience. This is the perfect place for those of you who love to alternate between bingo and slots.
Each of these online bingo welcome bonus sites is perfect for both new and more experienced players out there. Really, it's down to you which site you prefer and the bonus that suits your bingo needs. Again, remember to take a look at the terms and conditions first, so you know what to expect. Other than that, get thinking of that chat name and enjoy yourself!