Online Poker Offers – Secret Agent Giveaway
There's nothing worse than the blues that January bring, the come down from Christmas followed by the usual cold snowy winter nights.
But Ladbrokes have something special to offer you, turning those cold blue nights a nice warm shade of red.
Secret Agent Giveaway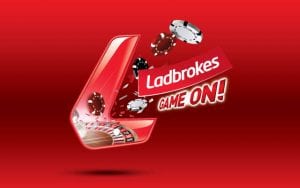 TAG Heuer watches, iPhone 5s and over €30,000 in MTT tickets up for grabs!
We have intercepted and decrypted some extremely solid intelligence from underground sources, according to our sources; Ladbrokes Poker has got hold of:
TEN Tag Heuer watches, each worth an estimated £1,000
x 5 iPhone 5s
Over €30,000 worth of tournament tickets!
Thanks to highly trained agents, you have the chance of joining the ranks as a secret agent in an effort to get hold of some of these great prizes.
MISSION OUTLINE: – Primary Objective
Infiltrate Ladbrokes Poker and play Sit n Go tournaments. The window of opportunity to strike is open and will remain so until the 15th February. Each time you play 10 Sit n Go's you will receive a scratch card.
But before you go incognito thinking you're Max Smart, there are some things you need to remember:
The Sit n Go counters reset at 6am GMT each day.
Only Euro (€) Sit n Go tournaments with buy-in bigger than €1.00 AND the letter 'p' displayed in the lobby count towards this mission.
Upon starting your 10th SnG, a message will pop-up which you must click to claim your scratch card.
MISSION OUTLINE: – Secondary Objective
A "last chance" tournament is going to be held on 17th February 2013 at 18:30 GMT. For each non-winning scratch card, you will earn 100 additional starting chips for this tournament. This is capped to 10,000 chips. All players who have scratched at least one scratch card (winning or non-winning), will be invited.
Prize pool of last chance MTT include:
5 iPhones 5s,
Any €22 tickets or watches not won from the scratch cards.
So visit Ladbrokes now to take part, good luck and god speed!
NOT A LADBROKES MEMBER?
Sign up today took take advantage of the secret agent giveaway, and many other offers that Ladbrokes regularly dish out to their customers.
New customers can also enjoy a 200% first deposit bonus, so if you deposit £10 you'll get an extra £20 to play with.