Premier League 2013 14 Fixture List
Well it's finally here the Premier League 2013/14 fixture list was announced today and full fixture lists for each team can be found further down the page. It officially marks the build-up to the upcoming football season, so you can start to plan where you'll be drinking for all of your teams big fixtures. But with Champions League and Europa League fixtures yet to be announced, you might want to write those dates in your diary with a pencil.
David Moyes could have hoped for better as it looks like a baptism of fire for the newly appointed Manchester United manager, who starts his reign with a tricky away clash at Swansea. Things don't improve from there as Utd entertain Chelsea in their first home game, as well as facing Liverpool and Manchester City within their first five fixtures that could possibly shape their campaign.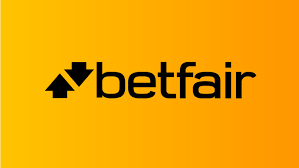 Fans of the two Merseyside teams have a fairly long wait before they can reignite their bitter rivalry, with the always hotly contested Merseyside derby taking place on 23rd November. But Roberto Martinez's first big challenge comes in the shape of Chelsea on the 14th September.
The second coming of Jose Mourinho starts early as the Stamford Bridge faithful get to officially welcome their special one on opening day and its likely his return will start in winning fashion, as they play host to newly promoted Hull.
Crystal Palace are the only Premier League new boys to have home advantage for their first fixture, though I'm not sure it's much of an advantage. They face a Tottenham side hoping to build on the disappointment of narrowly missing out on the Champions League last season.
However the fixtures work out for your chosen team, thanks to the managerial changes that have taken place, this season is shaping up to be cracker. Can Spurs and Arsenal take advantage of the changes at the top and mount a serious challenge for the title?
Our early prediction for the top 4 may raise a few eyebrows, but it will be interesting to see how close we were come May 2014.
PABO Top 4 Prediction
Chelsea
Arsenal
Spurs
Man Utd
Full Premier League 2013-14 Fixture List
For your convenience we have supplied a link to the full fixture list for each Premier League team, so check out who your team face and when using the links below, which will always remain up to date.
Arsenal – Aston Villa – Cardiff City – Chelsea – Crystal Palace – Everton – Fulham – Hull City – Liverpool – Man City – Man Utd – Newcastle – Norwich – Southampton – Stoke  – Sunderland – Swansea – Tottenham – West Brom – West Ham