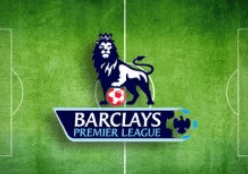 Premier League 2015-16 Preview and Betting
If like Place a Bet Online you've been climbing the walls with frustration, being forced to relinquish control of the remote and sit through endless soaps, the wait is finally over. The Premier League 2015-16 season is finally here and normal service can resume; as such we have compiled this Premier League 2015-16 preview which includes a few betting suggestions.
Also as with any new season, there is always a rush of welcome bonuses from the bookies, enticing you to sign up with them for the new season. Therefore we have also put together a short list of the what we feel are the best new player bonuses available.
New Account Specials:
Coral
Bet £20 on any team to win the Premier League team and get a £5 bonus bet every time that team wins in August.
Visit Coral for this great offer!
Betfair
Premier League 2015-16 Winners – Chelsea 7/1 – Man City 10/1 – Arsenal 15/1 – Man Utd 16/1
As well as the massively enhanced odds for your chosen team, you will also receive a £100 bonus bet bundle.
Premier League 2015-16 Preview
After winning the Premier League title for the first time in five years, all eyes will be on Mourinho. Whether they can put in the same standard of dominant performances as last season is the big question. With the exception of swapping Didier Drogba for the less than impressive Radamel Falcao, there has been little activity at Stamford Bridge; so continuity could be a key factor in their plans to retain the title.
Man City were Chelsea's closest challengers (with an eight point gap we use that term loosely), but that position was somewhat flattering with the team not really firing on all cylinders and constant speculation over the position of Manuel Pellegrini. City have moved to bolster their squad, predominantly with English talent, but with the exception of Raheem sterling those acquisitions are likely to be fringe players; which may result in a slight slide this season.
Despite finishing third, for us Arsenal were slightly reminiscent of their glory years and could be on track to continue their improvement and push Chelsea a little harder this year. The signing of Petr Cech could prove to be the missing piece in Arsene Wenger's puzzle, though we're sure fans would like to see a couple of quality arrivals, which seem likely, the Gunners still have a squad brimming with talent who are capable of a title push.
Man Utd managed to grab the last Champions League qualifying place despite the disasterous start to the season. The addition of some real quality in Schweinsteiger and Schneiderlin with the potential of Depay, are definitely positive steps forward. But despite a strong and unified finish, Van Gaal now has the added pressure of Champions League fixtures to contend with; which is only going to make this another challenging season for United.
Spurs seem to have been clearing out the dead wood, but have still managed to grab some strong additions. Unfortunately there's nothing that makes us feel they could put together a title charge. Another season in the top six is the only real possibility, with top four at a squeeze; but that will be solely dependant on the performances of the other teams.
Liverpool have had another summer of splashing the cash, but whether they have learnt anything from their aggressive transfer policy from last summer and the seriously disappointing season, remains to be seen. Some of their acquisitions this year have better proven quality, so some improvement should be made.
We would also expect Southampton to be pushing for a European spot again this year as they continue to impress under Keoman. As for the remaining teams, like previous seasons it seems the rest of the table will be quite an open affair. Both West Ham and Newcastle have new managers pushing them on this season, but of the two we expect Newcastle to fair better. Steve McClaren has been here before and should make the Magpies more resilient this term, where as Bilic is clearly an impressive coach and was playing experience in this league, we cant see there being much improvement on their 12th place finish.
The likes of Stoke, Swansea and maybe West Brom should have a run of mill season, but this year we fear for Everton. Whilst there are clearly worse teams in the league, the Toffee's may struggle this year. Cleverley and Deulofeu are solid additions but again have been done on the cheap, the lack of funds is something that has frustrated supporters again this summer and without new faces who can push the usual starters, they may be in for a long season.
With regards to the relegation battle, in previous seasons there has always been a newly promoted team that have had somewhat of a euphoric season. But the new kids on the block this year are likely to be propping up the rest this season, though if one were to survive I would expect Leicester to be taking their place.
Our Premier League 2015-16 Predictions
Champions – Chelsea
Runner up – Arsenal
3rd Man City – 4th Liverpool – 5th Man Utd – 6th Spurs