Premier League Football
The English Premier League has been in existence in its modern form since 1992, previously known as the Football League First Division. Its conception was brought about as the country attempted to revive the fortunes of its marque footballing league.
In the late eighties English football was in a bit of a lull, attendances were low as fans avoided the crumbling stadiums. This was also attributed to increase in top players moving abroad to play in the more high profile and opulent Serie A and La Liga and play in European cup competitions; English teams had received a five year ban in 1985 following the Heysel Stadium disaster.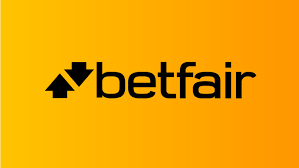 The fortunes of the English league began to change following a series of events at the beginning of the nineties. English teams were again allowed to enter European competitions and clubs were forced to update their stadiums to all seated venues following the Hillsborough disaster. This in turn made them more family friendly environments and with the introduction of football on more TV channels through subscription television with Sky; the demand to see the matches grew immensely.
The English F.A could sense a change was occurring and took the opportunity to modernise the league through a change of image, as such the Premier League was born.
The change in the fortunes coincided with a shift in power between the country biggest teams. The first Premier League trophy was lifted by Sir Alex Ferguson's Manchester United, this was their first league title since 1967 and marked the beginning of their Premier League domination.
United went on to win seven of the first ten Premier League Titles. Blackburn Rovers denied them on the last day of the 94-95 season and Arsenal began their long running rivalry with United, by taking their Premier League crown in 97-98 and 2001-02.
As the stature of the league grew so did the revenue it generated for the teams involved, English teams were now able to compete with the top European clubs in their pursuit of the best players from across the globe.
When the Premier League played its first round of fixtures in 1992, there were 11 non UK players named across the starting line-ups. Whereas now over 60% of the players that now play in the Premier League are from abroad.
Its not just foreign players who have been flooding the Premier League, at the end of the 2011-12 season only seven of the twenty clubs in the Premier League had British owners; football clubs have become the latest trend for the worlds richest businessmen.
It is the wealth of the billionaire owners that have helped to make the Premier League what it is today!
The best football league in the world.