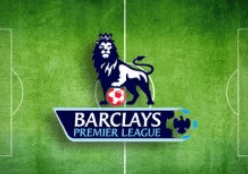 Premier League Preview
With the start of the new season taking place on Saturday, Place a Bet Online though now would be a good time to give you our Premier League preview for the 2013/14 season; along with our predictions for the league winner, European competition qualifiers and relegation contenders.
With some wholesale changes happening during the summer, in terms of managers as well as playing staff. This season promises to be the most competitive Premier League campaign we have ever seen and it's certainly one we're looking forward to.
Fight for the Title
In regards to who will be looking to steal Man Utd's crown, this will be by far the most open of contests this season with several teams hoping they can take advantage of the undoubted change in momentum. Utd themselves will be without their former talismanic manager and as much as their fans rate his successor, Sir Alex's shoes will be difficult to fill.
Moyes has already had questions raised over the future of Wayne Rooney, which don't appear to be diminishing and the striker appears to want to leave; causing some disruption to their preparations. But with largely the same team that lifted the tittle last year, their success this season will likely rest on the shoulders of David Moyes and his tactics.
Man City and Chelsea have also changed their managers, but the noises coming from both their camps seem to be far more reassuring than United's. Both teams have moved swiftly in the transfer market to bring in their main targets; players who they feel will fit straight in to their footballing philosophy, which has been evident in their pre-season tours.
The other serious contenders for the title come in the shape of London rivals Arsenal and Spurs, with the stability of keeping the same managerial team as last season, they already have a yard on their rivals. But of the two, Spurs definitely look in a better position to challenge than the Gunners. AVB effectively spat in the eye of Chelsea fans and Roman Abravomic with an impressive performance last season. almost securing Champions League football for this season and with some strong additions to the squad, a league title no longer appears to be beyond the realms of possibility.
As for Arsenal, although they are yet to secure any players of undoubted ability, they certainly shouldn't be discounted, Podolski and Giroud finally look to have settle in to life in the premier league. Cardoza will be hoping to improve on his impressive debut season and Walcott finally seems to be reaching his potential following a steady run in the team; not to mention the talent they have in Arteta, Wilshire and Oxlade-chamberlain, things certainly look promising at the Emirites.
Our Prediction
1. Chelsea
2. Spurs
3. Man City
4. Arsenal
5. Man Utd
Race For Europe
With the five strong teams fighting it out, Champions League places on the whole appear to be accounted for, but there are one or two teams that are capable of spoiling the party.
We personally feel that Liverpool, Swansea and Everton will be knocking on the door of the top four, but whether they are actually capable of barging their way in remains to be seen. Some decent acquisitions by Martinez seems to have allayed fears of Everton becoming the new Wigan; scrapping in the lower half of the table. Whereas Rodgers has worked hard to reinforce Liverpool's squad, albeit with unfamiliar names and clear out the dead wood; keeping Suarez will also be a big boost.
Retaining Michael Laudrup is by far the biggest achievement of Swansea over the summer and bringing in Bony to add to his striking options could prove to be a stroke of genius another solid season is expected from Swansea
Liverpool is our pick of these three to push for a Champions League place.
Relegation Fodder
Personally I think for the first time in several seasons, the three to come up will be heading straight back down. Steve Bruce and Ian Holloway will be calling on their previous Premier League experience to battle hard, but I doubt it will be enough to beat the drop.
Sunderland and Southampton seem the likely candidates to be circling the drain, but last year's surprise relegations battlers Newcastle will fare a lot better without the distraction of the Europa League.
Our Premier League Bookmaker
There are quite a few contenders for this illustrious title, with Bet Victor impressing in previous campaigns.
Winner have really stepped up their game this season, with a plethora of fantastic betting offers to rival Paddy and the others for the title of the bonus king, some of which include;
7th Heaven
Win from a losing position
Large range of enhanced Accumulator Odds