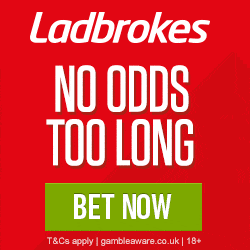 Raheem Sterling Set to Leave Liverpool
Well it appears that Raheem Sterling and his advisors, have decided the petulant little child is too big for one of the most prestigious and celebrated clubs in the Premier League, Europe and even the world.
As you can guess we are a little biased when it comes to Liverpool, but it disgusts me that at a time when the reds faithful waved goodbye to a true legend of the club and game, a player who embodied the spirit of Liverpool FC and its fans; a player who despite never winning a Premier League title stayed loyal to the club that gave him his opportunity in the balling world, little Raheem decides Liverpool isn't good enough for him.
When Liverpool were on the cusp of potentially lifting their first league title in almost two decades, Raheem was admittedly a standout player; one of true potential. But potential is also judged when your back is up against the wall and things aren't necessary going your way. Following the departure of Suarez, Liverpool needed Sterling to stand tall and help Liverpool continue on their path towards rebuilding the dynasty.
Unfortunately for me, Sterling and his potential stagnated this season along with others, demonstrating he may not be the great player we hoped for and he thinks he is. Not happy with disrupting the campaign with press leaks and daft interviews over his new contract, Raheem has taken to stealing headlines again for the wrong reasons.
Where now for Sterling?
Raheem Sterling now looks likely to ditch Liverpool, but where exactly is he headed; according to Ladbrokes Manchester City is the most likely destination.
The bookies favour a move to City (11/8) for Sterling over him staying at Liverpool at 2/1, with Arsenal (3/1), Chelsea (7/2) and even Real Madrid (7/1) all considered to be in the running.
If a bidding war prevails for Sterling's services then Ladbrokes also believe he could be the second Liverpool player to break the British transfer record; previously set by Torres' £50m move to Chelsea in 2011, but look how that turned out!
Alex Donohue of Ladbrokes said: "One look at the shortlist of clubs tells you all bets are off when it comes to Sterling being this summer's big transfer story. At the moment City are winning the race but we can't rule out other heavyweights getting sucked into the bidding war either."
You can find the latest Ladbrokes betting odds on where this small time Charlie will end up next, below;
Raheem Sterling's club on the 1st of September
Manchester City 11/8 – Liverpool 2/1
Arsenal 3/1 – Chelsea 7/2
Real Madrid 7/1 – Bayern Munich 8/1
Barcelona 12/1 – Manchester United 12/1
PSG 16/1
Raheem Sterling's transfer fee to break record paid by British club (Fernando Torres – Liverpool – Chelsea, £50m) 3/1