Rugby World Cup
The Rugby World Cup is an international rugby union competition played every four years, first held in 1987. The event is organized by the International Rugby Board (IRB), the sport's governing body and contested by the men's national teams, that go through qualifying matches to reach the final 20 teams in the finals.
In June 1983 Australia proposed a World Cup and put itself forward as host and the following year New Zealand put forward its case. In a major breakthrough, the International Rugby Board instigated a World Cup feasibility study, with Australia and New Zealand forming a joint working committee and the study began in December 1984.
At a meeting in Paris on 20-21 March 1985, the International Rugby Board held a vote on the concept. It was no secret that England, Scotland, Ireland and Wales were opposed to the idea, with Australia, New Zealand and France in favour. South Africa's crucial vote went in favour of the event, then when England and Wales changed their mind and voted in favour, the World Cup finally had the go ahead.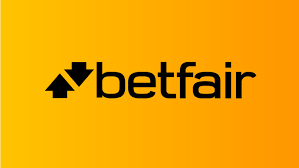 The inaugural tournament, jointly hosted by Australia and New Zealand, was held in 1987 with sixteen nations taking part. New Zealand became the first ever champions when they defeated France in the final.
The 1991 tournament was officially hosted by England, however matches were also played throughout Britain, Ireland and France. Australia won the second tournament, defeating hosts England.
From 1987 to 1995, 16 teams contested the final rounds, after qualifying matches involving all the other International Rugby Board member unions over a two-year period. In 1999 the competition expanded to 20 teams playing off for the final.
The 1991 tournament also saw the abolition of invitation qualification, with a qualifying tournament being introduced which involved thirty-five nations.
So far there have been seven Rugby World Cups with Australia, New Zealand and South Africa winning 2 a piece and England the other winners.
South Africa's first win in 1995 was the first time they entered the tournament, following the end of a sports boycott. They were also host and were presented the trophy by then president Nelson Mandela.
The winners are awarded the William Webb Ellis Cup, named after William Webb Ellis, the Rugby School pupil who according to a popular myth, invented rugby football by picking up the ball during a game.