Ryder Cup
The Ryder Cup is one of the most high profile events in the golfing calendar and takes place every two years. It's contested between the United States of America and Europe over three days, at alternating venues between both continents.
Although the event itself generates millions in revenue, through tv and sponsorship deals, the Ryder Cup is unique in the fact that for a tournemant of its size, the players receive absolutely nothing in terms of prize money for their participation.
Staging the Ryder Cup is considered a real honour and generates a huge boost for the local economy, which lasts for years following the event; such is the power of being able to say you were a Ryder Cup venue.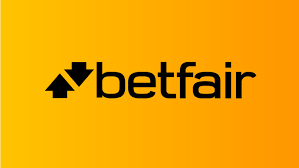 It all began with an exhibition match between professionals from the United States and Great Britain in 1926 at the Wentworth Club in Surrey. But as it was an exhibition match it isn't considered the first Ryder Cup. The Inaugural Ryder Cup took place the following year at The Worcester Country club in Massachusetts.
The United States competed against players from Britain and Ireland until 1979, when the rules were changed to include European players and the modern Ryder Cup was born.
Professional golfers from both continents consider it the highest honour to take part and try their best to earn the right to play. The selection process for the European team consists of the top five players from the Ryder Cup European points list. Plus the top five players from the Ryder Cup World points list who have not already been selected, followed by two managers picks from the remaing field of players. These are players who missed out through the normal qualification process, but the Ryder Cup team manager feels is in good form or has the necessary attributes to help lead the team to victory.
The American seletion process is similar with eight players coming from the top eight American players from the World Ryder Cup points list, with four managers picks; points are converted from player earnings in Ryder Cup recognised tournaments.
At the start of the 2012 Ryder Cup both Continents are tied on 38 victories each.