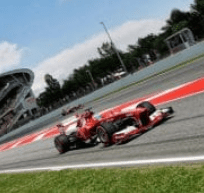 Spanish F1 Grand Prix 2016 Preview
Round five of the 2016 F1 calendar takes us to Spain on May 13th, last year the race was won by Nico Rosberg and looking at his performances so far, it would be hard to bet against him in this race, especially if he can repeat perfect race he drove in Barcelona last time round.
Lewis Hamilton did not get away well last season in Barcelona, he has suffered the same problem this year, losing valuable time on poor starts.  Last year he gave a place to Sebastian Vettel and came under pressure from Valtteri Bottas, all before he had cleared the first few corners, but despite that difficult start Hamilton fought back to finish in second place, can a similar performance turn his season round?
It if he can avoid getting grid penalties, which he has had more than his fair share of so far in 2016, qualifying at the front of the grid and making a good start, then he definitely has what it takes to get the win which has evaded him so far this season.
Sebastian Vettel could only muster a third place finish last year, despite holding of Hamilton and making it difficult for him to pass, only a well worked pit stop allowed Lewis to get out ahead of Vettel to take 2nd place 20 seconds behind Rosberg,
We can see Vettel finishing up front again this year, providing Daniil Kvyat can keep clear of him, having almost hit him in the first bend in China and running into the back of him twice in Russia!! By the first couple of bends, did the air turn blue, you bet it did, and we've never heard so many beeps at a race before.
McLaren will be looking to continue with the progress they are making this season, in 2015 in Spain Fernando Alonso retired with faulty brakes, after failing to stop properly at his pit stop, his team mate Jenson Button fared a little better finishing sixteenth, so far this season all looks a bit better for them with both ending in the points in Russia.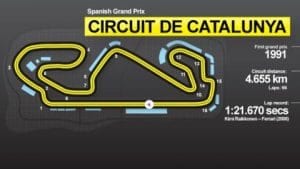 Valtteri Bottas we think will be a dark horse here in Spain, last year he had a very solid drive to come home fourth, his season started a bit slow but he had a very good race in Russia, he is a top class driver when on form, and will give a good account of himself here.
We have said before that Kimi Raikkonen was not at his best last season, he did not feel happy in the 2015 car and chose to use the 2014 one instead, it was not his worse race of the season as he ended the race in fifth behind Bottas, we feel he will do better in this time round having been solid with Ferrari so far this year, and seems to have rid himself of last year's gremlins, his team mate has had the bad luck so far.
Daniil Kvyat is a young an brilliant driver, he came together with Carlos Sainz who was charging back through the field after a poor first half of the race, but if Daniil calms down and stops the rookie moves he's made in the last couple of races we will see him back on the podium, a good bet for all you punters.
Another pair to watch, Riccardo and Grosjean, can both perform well on a good day, they finished seventh and eighth last year and we think both will do better this season.
If you want safe money you have to bet on Rosberg, but remember the Mercedes car has had a few problems so far this year, Hamilton has had all the bad luck, so it might be Rosberg's turn, is it time for an outside bet?  You will not get much on Hamilton, but Bottas, Raikkonen, Vettel, Riccardo are all good bets, our outside pick would have to be Vettel.
Stats for Spain                   2015 Result
First G.P  1991.                        Winner Nico Rosberg
G.Ps held 25.                            Margin of victory 17.551s
Laps 66.                                    Fastest lap 1m28.270s Lewis.
Circuit length  2.89 miles.     Race leaders 3.
Race length 190.826 mls.      Safety cars 0
Direction Clockwise.               Pit stops 46.
Winners from pole 19.            Overtakes 27.