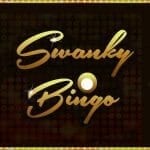 Swanky Bingo Review
You're cordially invited by Place a Bet Online to the most stylish bingo site around. Introduced in 2015, Swanky Bingo is incredibly eye catching and you'll easily find everything you need and more from this impressive site. When it comes to games you could enjoy a huge range of bingo, casino, scratch cards and slots, such as featured favourites Honey Bees and Cupid's Arrow.
Then add in the fact that they offer sophisticated mobile integration, for both their games and chat rooms. So if you have an Android, iPhone, Windows, Blackberry or tablet device then you'll soon discover a world of unrestricted gaming. Whether you're walking the dog, waiting for an appointment or taking that well deserved soak in the bath; Swanky Bingo will have you covered!
Summary of Swanky Bingo offers;
• £15 bonus credit upon registration,
• 1st deposit, 500% cash match bonus on minimum £10,
• 2nd deposit 350% cash match bonus on minimum £10,
• 3rd deposit 300% cash match bonus on minimum £10,
• £10 Amazon shopping voucher for referring a friend,
• Cash back bonus and special deposit bonus,
• Login-to-win bonus,
• 50 bingo cards if you like or follow their Facebook and Twitter pages,
• Chat games and rooms,
• Loyalty and VIP Scheme.
Welcome Bonus
Swanky Bingo join a number of other sites, who offer bonus credit upon registration. Although this is now considered a staple bonus, we should still revel in the fact that merely for adding a few personal details you'll receive £15 into your account. This money is the ideal way for you to test drive the site and their many games, so make sure you use it wisely and maybe try out something new; Keno anyone?
Those bonuses continue over your first three deposits, with a total cash match bonus of 1,150% on a minimum £10. This is broken down as follows;
1st deposit, 500% cash match bonus on minimum £10,
2nd deposit 350% cash match bonus on minimum £10,
3rd deposit 300% cash match bonus on minimum £10.
This means that for the minimum £10 you'll receive a grand total of £145 (including your deposits), which should last you a while.
Regular Promotions
Every day should have amazing gaming promotions available and that's exactly what you'll get with Swanky Bingo. Many of their promotions are themed for special holidays such as Christmas and Easter, whilst others offer regular cash back; basically anything to make your time with them more fun!
Refer a Friend Scheme
If you're already considering telling your friends about this great site, then why not earn a little something for yourself? For each person you refer who deposits, you'll receive a £10 Amazon Shopping voucher.
Cash Back Bonus
Swanky Bingo love to reward loyalty and as such offer a cash back bonus. Depending on the amount you deposit, you could walk away with anything from 5% to 20% cash back!
Deposit Special
If your preferred banking method is cash, then you could benefit from the Swanky Bingo deposit special. Depending on the amount deposited, you could walk away with a cash match bonus between 25 and 100%.
Login-to-Win
If all of these promotions aren't enough, then make sure you take advantage of the login-to-win bonus. Simply make a deposit and you can log in each day for the next 7days, for a £1 daily cash bonus.
Customer Support
If you require any support from the site, simply head over to their contacts tab. You can contact them via live chat, email and by raising a ticket. But they also have an extensive FAQ section, which may be able to resolve the matter for you quicker.
Social Media
For the social media fans out there, you'll be interested to hear that Swanky Bingo is available on Facebook, Twitter and Google+. To add to the excitement, if you like or follow their Facebook and Twitter pages you'll receive 50 bingo cards into your account.
Chat Games
We all know that one of the best parts of online gaming is when you meet fellow roomies. So make sure you head over to Swanky Bingos Chat Rooms and you could win a total of up to 200% of your last deposit during the past 10 days, in the form of extra tickets.
Loyalty Scheme
We've already explored the fact that loyalty is important to Swanky Bingo, but nothing shows this more than their loyalty scheme. There are 4 levels to the scheme which include Silver, Gold, VIP and S VIP. You join the scheme immediately and will progress through the levels simply by depositing and playing.
VIP Lounge
As you would expect from Swanky Bingo, they offer the best VIP Lounge and rewards. There are 5 levels including bronze, silver, gold, platinum and diamond, each offering bigger and better bonuses. These bonuses include birthday treats, bigger reload bonuses and a personal manager to assist with any support needed.
Banking Methods
Swanky Bingo accept the usual methods including Debit Cards, Paysafe card and U Kash. They have a minimum deposit of £10 and maximum £500 for each transaction.
If you're ready to join this online gaming party, then head over to Swanky Bingo and enjoy the £15 credit.