The Australian Open
The Australian Open is the first tennis Grand Slam tournament to be held in both the calendar year and tennis season. It usually takes place over the last two weeks in January, held at Melbourne Park in Melbourne, Australia. The Australian Open is a hard court tournament that is only second to the US Open when it comes to attendance figures.
First established 1905, The Australian Open was initially played at the Warehouseman's Cricket Ground in Melbourne, under its original name of The Australasian Championships; which was changed to the current name of The Australian Championships in 1927.
The tournament had humble beginnings and suffered in the popularity stakes as it competed with other Australasian tournaments. The Australian states and New Zealand had already established their own successful tournaments and the idea of a new national tournament took a while to find favour with the public.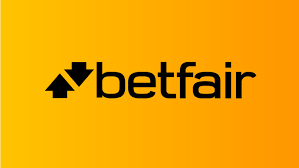 Players also had to travel from great distances in order to participate, professionals on the more lucrative and high profile European circuit tended to give the tournament very little credence, as it would take them almost seven weeks to get to Melbourne from Europe, which in turn affected the calibre of players in its early years.
The Australian Open struggled to attract the world's best player's right up to the early eighties, due to the tournaments remoteness and the constant changing of venue and inconvenient dates. The prize money on offer also suffered and was deemed insufficient to entice the best to make the long journey down under.
In the early eighties the popularity of the tournament began to improve with the likes of Ivan Lendl and John McEnroe turning out at the Kooyong Lawn Tennis. Which led to the construction of Melbourne Park to cope with increased attendances, plus it prompted a change in the playing surface to hard court from its original grass court.
The first Australian Open to take place at Melbourne Park in 1988 saw attendance figures rocket to around 260,000, with the previous year's attendance at Kooyong approximately 140,000.
The change in venue also resulted in a fixed date for the tournament, as each previous venue required a different schedule for the tournament to accommodate the local climates. Whilst the new schedule of mid-January attracted the world's elite, there are still some top players who think the tournament is still too early in the calendar, being so close the Christmas and New Year gives the players very little time to hit top form.
The Australian Open is now one of the biggest and most lucrative tennis tournaments in the world and further developments of Melbourne Park are planned to improve facilities and increase attendances further.