The League Cup
The League Cup is effectively the less high profile cousin to the F.A. Cup. Amongst supporters of some Premier League teams it is also light-heartedly referred to as the Mickey Mouse Cup, due to the lesser stature of the trophy in comparison to the F.A. Cup.
Unlike the F.A. Cup, the League Cup is only open to the twenty teams from the Premier League and the remaining seventy two teams that make up the Football League; the Semi-final stage is played over two legs rather than a straight knock out.
The League Cup is usually used as a route to European competition by teams from the Premier League, generally by those who are unlikely to qualify as a result of their league position. There have been discussions that this will change due a restructure of European football and the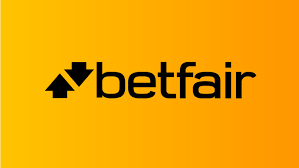 UEFA Championsleague, but for the time being the F.A have opted to keep a qualifying place open to the League Cup winners, to maintain the competitions popularity with supporters.
As a result of the League Cup being England's third most desired trophy, teams battling it out at the top of the Premier League use the early stages of the League Cup to give their youth team and fringe players some much needed big game experience and assess their potential to be future first team stars.
Only in the later rounds against strong opposition will the bigger teams field their strongest available players; when it then becomes a matter of pride. It's this nonchalant approach in the League Cup which tends to lead to some regular giant killing opportunities from the lower league teams.
One of the biggest upsets in the league cup came in the 70's when Fourth Division Chester knocked out League Champions Leeds United. But from 2001 the League Cup has been littered with giant killers, Grimsby Town have twice defeated Premier League opposition. But the most recent notable one came in 2010, when Liverpool were beaten by lowly Northampton Town.
In the event that the winning team has already qualified for European competition through their league position, the Europa League place then goes to the highest placed Premier League team who has not already qualified.
Liverpool are the current record holders with eight League Cup victories, whilst neighbours and rivals Everton are yet to introduce the cup to their trophy cabinet.