U.S PGA Championship
The U.S PGA Championship is the last major in the golfing calender and for professionals who are hoping to make the Ryder Cup team, it's their last chance to put some points on the board to gain selection; plus it has prize fund of eight million dollars.
It's not just the prize money that's up for grabs for the eventual winner. Each PGA Champion is automatically invited to the other three majors for the next five years. They will also enjoy never having to qualify for the PGA Championship for the rest of their career.
Shortly after the Professional Golfers Association of America was founded in 1916, the first PGA Championship was arranged and held at the Siwanoy Country Club in Eastchester, New York, for a prize of five hundred dollars and a diamond encrusted gold medal. Although it was a sizable amount, it pales in comparison to the prize on offer for modern champions.
Following strong pressure from the media, the original match play format of the championship was replaced with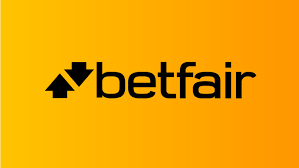 the current stroke play in 1958. TV producers felt that a stroke play format would provide more high profile players in the final rounds and would bring in more revenue from advertisers.
From its initial beginnings as a competition run by wealthy amateurs for high profile professionals, the PGA Championship has continued it's elitist traditions as qualification is not open to amateurs. The only way an amateur can gain entry is by winning one of the years other majors, by which point they will have more than likely turned professional.
The match play era was unsurprisingly dominated by American winners, only three tournaments were won by players from outside the U.S. The first two championships were won by Englishman Jim Barnes and the 1947 winner was Australian Jim Ferrier, whereas the stroke play era has so far boasted thirteen non U.S winners.
The current record for most PGA Championships stand at five and is tied between Walter Hagan, all of which were won in the 1920's, and Jack Nicklaus, spread between the 60's, 70's and 80's. Tiger woods is the only player close enough to join that elite club and is just one victory away from doing so.