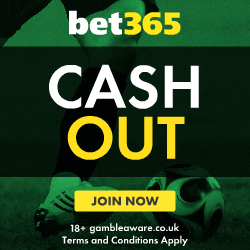 US Open Live Stream Free Bet
US Open Live Stream
The bet365 live stream continues to demonstrate its prowess and we can now confirm that they will be streaming 6 courts from this year's US Open! The tournament, that takes place between the 26th August and 9th September, is one of the biggest Tennis events in the calendar so it will definitely attract some serious interest from across the world; as defending singles champions Andy Murray and Serena Williams set out to defend their titles.
Defending champion Andy Murray will be cursing his loss in the Cincinnati quarter final last week, as the upset reduced his world ranking to No. 3 on the ATP ladder. Because of this, it is probable that Murray will need to beat both Nadal and current favourite Novak Djokovic, if he were to retain his crown of US Open champion.
Nadal has actually won 10 straight matches and 2 titles on hard courts since his abysmal first-round exit at Wimbledon and this all hints at a very exciting tournament. Murray has not faced Nadal since early 2012, although the Wimbledon title holder has certainly shown that he has the ability to beat both Federer and Djokovic in recent tournaments.
The amazing Rodger Federer will be taking part too and due to his sheer quality and love for the sport, the Swiss expert will surely deliver some great performances despite his reduced No. 7 ranking. He's certainly nearing the later stages of his career but what a career it's been, so he's also one to look out for in this year's US Open.