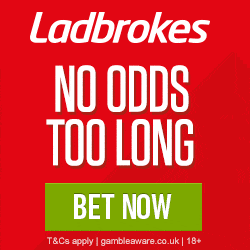 Where now for Joey Barton?
Following a second relegation from the premier league, QPR have decided there is no room for sentimentality, or a place in the squad for several high profile players, including Joey Barton. As they look to ease the wage bill in order to push for an immediate return to the Premier League, what will be Joey Barton's next club?
Its likely to be a transfer merry go round this summer and Joey Barton is the latest player to be added to the bookies' extensive transfer betting page; like the one at Ladbrokes.  He was released by QPR and it looks like, while his former club will have to wait a minimum of twelve months, Barton could make an immediate return to the Premier League.
Having endured a tempestuous time in the last decade, it appears the once outspoken midfielder has settled down a little during his time with QPR, choosing to focus his attention on his football and even convincing people he's not half bad and can still be an integral part of a top tier team.
Where Next For Joey Barton?
According to Ladbrokes Watford are the early favourites to sign Joey Barton, with Norwich and Marseille next at 8/1 each. But if you think he'll choose to stay in London you can back Brentford, Charlton, Crystal Palace and Fulham at 10/1 each or West Ham at 12/1.
At this early stage it only looks like returns to Everton (20/1) and Manchester City (100/1) are dismissed.
Alex Donohue of Ladbrokes said: "The betting suggests the Premier League's new boys may all believe Barton has something to offer their squads. As far as a move further afield is concerned, the Med definitely looks favourite over Manchester at the moment."
Ladbrokes latest betting
Joey Barton's next club
Watford 6/1 – Norwich 8/1
Marseille 8/1 – Bournemouth 10/1
Brentford 10/1 -Cardiff 10/1
Charlton 10/1 – Crystal Palace 10/1
Fulham 10/1 – Newcastle 12/1
West Ham 12/1 – Everton 20/1
Manchester City 100/1
Wherever Joey decides to ply his trade, you can rest assure that there will be an injection of steel injected into the midfield and dressing room.