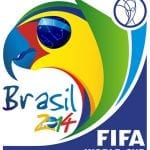 World Cup 2014 Betting
World Cup 2014 is just around the corner and following a fantastic Premier League season, during which our top home grown players have stood toe to toe with their foreign counterparts. Expectations for England's chances of making the World Cup 2014 final will no doubt be as unrealistic as ever.
But we're not just expecting a good show from the three lions, we also expect there to be a lot of competition from the bookies. With an onslaught of World Cup 2014 betting offers and bonuses and with the world cup being such a high profile event; they are likely to be massive.
If previous years are anything to go by, then the most common types of World Cup 2014 bonuses are likely to be those listed below; we have also taken the liberty of providing you with links to the best bookies for each type of bonus.
To ensure your kept up to date with all of the best World Cup 2014 betting offers as soon as they are announced, you'll want to follow us on Facebook, Twitter or +Google.
World Cup 2014 Bonuses
No Lose Bet
The No Lose Bet has recently had a massive resurgence and was mainly seen during this year's Cheltenham Festival. Bookies will offer you the option of betting on a specific match, or group of matches in the case of the no lose acca and if you don't win you get all your cash back; it's as simple as that.
Best Bookie:
Betfair – Betfair have become the no lose master, pulling this offer out at every possible opportunity. Also any new customers who participate in this bonus, also qualify for their £50 BET welcome bonus.
Bet Cash Back
The most common form of betting bonus, the cash back bet is similar to the no lose bet, where your stake will be refunded if it loses. This will be dependent on a certain outcome during the match, usually a specific player scoring or match result; reducing the chances of returning your cash compared to the no lose bonus.
Best Bookie
Paddy Power – Paddy have been known to have up to 15 bet cash back offers at any one time, with the average being around 8. If you're after a little insurance with your bet, then Paddy Power is definitely the place for you.
New Customers who sign up and deposit £10 today will receive £20 BONUS.
Enhanced Odds
This is pretty self-explanatory; bookies will review short odds for a high profile match on a daily basis. Odds for a likely outcome or scorer of less than evens are then enhanced to around 3/1, with a bet limit of approximately £25.
Best Bookie:
Coral – Coral have a tendency to dominate this bonus market, offering some of the best enhanced odds available when compared to competitors.
New Coral customers will receive a £50 BONUS BET upon opening their account.