F1 Betting Odds – Japanese GP 2012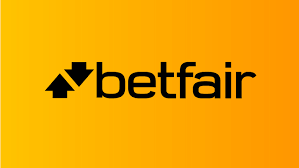 Qualifying Podium Predictions:
1) Vettel
2) Button
3) Hamilton
Suzuka is arguably the best track in the world and one of the oldest in the F1 calendar. Over the years there has been little change to its design, since its first incarnation in 1962. In previous years it was the penultimate race of the season which saw many noticeable championships decided there; from the coming together between Prost and Senna in consecutive years, to Schumacher winning his first title with Ferrari.
It is one of a handful of circuits in the world that overlaps itself and forms a "figure of eight" layout. The track provides a variety of winding/ sweeping bends, tight apex's, along with high-speed corners such as the 130R, all of which requires a lot of technical skill from the drivers. Generally the cars are setup for high-downforce and as such a strong aero package rather than top-line speed will be important this weekend.
Fernando Alonso continues to hold onto his championship lead but will again struggle to stay in the top 3 as it seems that Ferrari are finding it hard to keep-up with development of their car compared to their rivals. Following his success at Singapore and the only real contender to Alonso, Sebastian Vettel will want to continue with his current form; expect to see him perform well during qualifying.
Although it looks like retirement in the last race has seen an end to Lewis Hamilton's title chances, he is still only 50 points adrift with a potential 150 points still up for grabs. With his future now decided (moving to Mercedes), he can now focus on getting the maximum number of points till the end of the season.
An interesting outsider for winning the WDC would be Kimi Raikkonen in the Lotus. Currently third in the championship table, he has continued to stay in contention by remaining consistent and could possibly emulate his achievements as in 2007.
KEY STATS:
Venue: Suzuka, Mie Prefecture, Japan (1962-present),
Length: 5.807km (3.608 miles),
Laps: 53,
Lap record: 1'31.540 (228.372 kph), Kimi Raikkonen, 2005,
2011 Winner: Jenson Button, McLaren,
DRS Zone: Start/ Finish straight.
Weather Forecast:
Cloudy throughout the weekend but mostly dry.