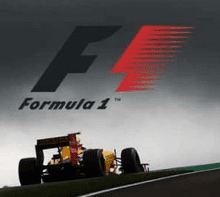 Has Hamilton Handed Championship to Rosberg?
Was Suzuka affectively the race that finished Lewis Hamilton's bid for a third world title? After the engine failure in Malaysia, it's hard to see how Lewis is going to make up the 33 point deficit. Yet another race where he made poor start, it looked as if he left the hand brake on.
Resulting in a loss of eight places as cars around him roared ahead, it not his first bad star he's had this year. Lewis usually fights back quickly, but it took a few laps to get going again and start to look like a driver who wanted to win. There's now just four races left in the 2016 season, so what can Lewis do?
Well the most he can do is win every race, but that doesn't seem likely at the moment. Nico Rosberg only has to finish second in every race, in order to be crowned the new World Champion.
Rosberg can almost taste victory and looks like a driver ready to take the title, seeming more confident with every race. Whereas Lewis has looked as if it's all over for 2016, the next race will see if he has accepted defeat or is willing to continue the fight.
The McLaren duo of Jenson Button and Fernando Alonso went a step backwards in Suzuka, having looked like they were making a bit of progress. It all went downhill in this race, with Jenson finishing 18th and Alonso 16th. Jenson will not have the chance to go out in a blaze of glory in his last season, whereas Fernando should consider a new team in 2017.
For the second race in a row Max Verstappen crossed the line in second, this lad is still only nineteen! Verstappen is going to be as good a driver as the greats of the past, we think he could still win another race this year. His teammate Daniel Ricciardo, winner in Malaysia, never really got into this race finishing 6th.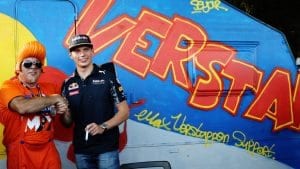 Kimi Raikkonen and Sebastian Vettel, expected to do well here, had to settle for 4th and 5th respectively. Ferrari seemed to go one step forward two back, it's likely that their focus has now switched to 2017. They have set themselves up to go into next season in a strong position.
American GP Preview
The next race sees us head state side to America, the weekend of 21 to 23 October. If Lewis can get his head together, there's a good chance he can win. The odds on a Lewis victory are actually a little short, so don't offer much of a return. With all the top teams gaining confidence, picking a winner could be tricky. As we've tasted success with podium finishes taking Max or Ricciardo may be a better choice.
American Grand Prix Betting
Lewis Hamilton – 5/4
Nico Rosberg – 5/4
Daniel Ricciardo – 11/1
Max Verstappen – 11/1
Sebastian Vettel – 12/1
Kimi Raikkonen – 22/1
We've have some great results from our predictions, to see how we've performed check out our F1 Section. If you're new to F1 betting, then why not use our betting guide.