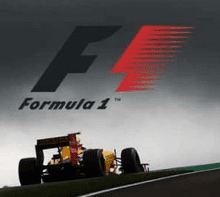 Japanese 2016 Grand Prix Preview & Tips
Well we at Place a Bet Online got it spot on with our Malaysian GP prediction, a tip that would have bagged you £120 from just £10. If you follow our Formula One previews you will know we always say to look beyond the Mercedes drivers, especially if you're after a good return.
Malaysian Grand Prix Round Up
We tipped Daniel Ricciardo for the win and he did didn't let us down. Nico got tagged on the first corner by a charging Sebastian Vettel, which put him way behind. He was then left with a long race to get back, but managed to finish3rd.
Hamilton looked like it was a walk in the park, as his silver arrow chewed up the laps. Alas it all came grinding to a halt, when his car started shooting flames out of the back. He was seen to sit in the car with his hands on his helmet, especially as it's a bad time in the season for this to happen. Hamilton would have lead the world championship with the win, instead he is now 26 points adrift of Rosberg. With only five remaining races it leaves him a lot of work to do.
In an early interview after the race, Lewis made remarks which would not have gone down very well with the team. Stating with all the Mercedes engines being used by different teams, it seems strange that it's him who always gets the ones that fail. This was seen as a pointed finger at his own team, later he tried to play it down. Apparently he meant someone from above was giving him a bad time, blaming a higher power is impressive even for Lewis.
Another driver who had a very good race was another of our tips. Max Verstappen was unlucky not have won himself, after leading for a large part of the race. He challenged his teammate in the final laps, the team said they were happy to let them race. We imagine they were crossing everything until the Red Bull drivers crossed the line, a good result for the team.
Sebastian Vettel never went beyond the first corner, a dive down the inside seen him hit the back of Nico Rosberg's car. A move which left him with a wheel pointing in the wrong direction, thus ending his race. Teammate Kimi Raikkonen finished 4th, so not a good day for Ferrari.
McLaren had a pretty good day with Jenson Button and Fernando Alonso, who finished 9th and 7th respectively. A good result for this struggling team, we doubt they'll do much better for the rest of the season. If they can stay in the points, we imagine the team will reluctantly satisfied.
British driver Jolyon Palmer collected his first F1 point with a 10th finish, it's what all new drivers hope to achieve. We hope this is just the start for this exciting young driver.
Japanese Grand Prix Tips
The next race takes place in Japan this weekend, which was won by Lewis Hamilton in 2015. If he's to have the same success, he has to stamp his authority in this race early on. Lewis needs to get his championship challenge back on track and a win will certainly help, as will a poor finish from Rosberg. Unfortunately for Hamilton we think the Mercedes boys will be one two again.
Despite Ricciardo's victory in Malaysia, our eyes will be focused elsewhere. Max Verstappen impressed yet again, but with fresh vigour between the Mercedes team, we think he'll drop back to third in Japan.
Best Odds for Japan GP
Hamilton 11/10
Rosberg 15/8
Ricciardo 6/1
Verstappen 8/1
Vettel 20/1
Raikkonen 28/1