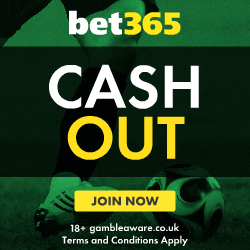 Spanish Football – La Liga
La Liga is the more commonly used name of the Spanish Primera División, according to the International Federation of Football History and Statistics; it is currently the best league in the world.
La Liga was first established in 1929, after the proposal of a Spanish national league to take over from several regional leagues; with only ten teams competing for the title.
Barcelona, Real Madrid, Athletic Bilbao, Real Sociedad, Arenas Club de Getxo, Real Unión, Atlético Madrid, Espanyol, Europa and Racing de Santander were chosen as the first teams to play in the league; primarily based on previous successes in the Copa Del Rey.
Of the original ten teams, only Real Madrid, Barcelona, and Athletic Bilbao, have never been relegated from the Primera División.
As you would expect, Real Madrid are the current record holders for most Spanish Primera División titles. This currently stands at thirty two and they have also been La Liga runners up on twenty occasions.
Pretty much dominating the league between 1953 and 1980, only losing the odd title here and there. The sixties were their most dominant decade capturing eight out of the ten titles up for grabs.
It'll come as even less of a surprise to find out that their fierce rivals Barcelona, are next in the record books for La Liga titles; they currently have twenty one to their name.
Unlike Madrid, Barcelona have only enjoyed brief periods of dominance, mainly in the eighties and nineties. With the exception of Atletico Madrid in 95-96 and Valencia in 01-02 and 03-04, the Spanish Primera División title has been passed between the two Spanish giants since 1984.
Some of the worlds greatest players have played in the La Liga. From the great Alfredo Di Stefano to the two current worlds best, Lionel Messi and Christiano Ronaldo.
The open play and expectancy of flair and skill is what has the crowds pouring in. Never mind the millions of viewers watching from around the world. The Spanish Primera División is big business, which is not surprising; according to Deloitte, Real Madrid and Barcelona top their rich list when it comes to football clubs.
For more info on the history of the Spanish Primera División check out this Wikipedia article.
La Liga Live Stream
Are you looking for a great reliable La Liga Live stream? If you don't have Sky Sports as part of your Sky package you may struggle to find decent stream online. Also if you want to watch La Liga matches that don't appear on tv, then we've some fantastic news.
Most bookmakers offer La Liga live streaming, so all you need is an account and funds in your betting wallet. We tend to watch most of our sporting events live at bet365, as the quality is exceptional; there is no buffering unlike the illegal streams.

In order to watch Spanish La Liga games, why not check your usual betting site. Or you can simply head over to bet365, make a single deposit and you'll be watching a Live Stream in no time.
Not got a Bet365 account?
Opening a Bet365 account is easy, once you have you'll be ready to watch La Liga Live Streams, providing you your account is funded and active.
Of course there's more than just Spanish Primera División available, plus there's also the option to watch live streaming and bet in-play with bet365.