What are Progressive Jackpots
Many online casino sites will separate their slot games as 'classic' and 'jackpot'. You may have wondered what the difference is, well it's all about the progressive jackpot. But what are progressive jackpots, we hear you ask?
A progressive jackpot is a slot game where the prize fund increases every time someone plays. That prize will continue to rise until a lucky player randomly wins and then it will start again. The reason the jackpot can increase is because a percentage of every qualifying wager will be added to it.
For many gamers progressive jackpots are their go to slot, mainly because the prizes can increase to crazy amounts, sometimes millions of pounds. We will explain fully what a progressive jackpot is, how it works and of course our top picks for casino sites, which should make your life that bit easier.
What are Progressive Slots?
We've slightly touched upon it above, but basically it is a slot game where the jackpot prize amount isn't fixed. On normal slot games if you win, then the prize is a fixed multiple of the line bet which is specified within the pay table. Within this type of game, you will see the winnings increase every time someone wagers. Progressive slots can vary in that some will automatically pay out when they reach a certain size, but the majority are uncapped and as such will continue to increase until someone wins. The jackpot prize is shown in real time, so you have that added excitement of watching it grow and grow. As stated above, once the winner is announced, the game will reset, and the jackpot will go back to its predetermined minimum amount which is known as the seed. We should point out that it is not just the jackpot which pays out, progressive games do have a pay table and as such smaller wins are given, based on how much the player has wagered.
In reality there is no difference between the actual games themselves, a progressive slot works the same as any other slot. It is the incredible prizes which make them stand out from the rest. Whilst some are dedicated progressive games, others will be slots which are associated with a jackpot network. For example, Fluffy Favourites is available on most gambling sites, but on each the amount to be won will differ and the seed may be set differently. Whereas the Microgaming favourite Mega Moolah has a site wide jackpot. This means that every casino or betting site which offers the game will be linked to one big jackpot. On average the winning pot for Fluffy Favourites can be around £30,000, whereas on Mega Moolah the average payout is £1 million.
What makes progressive jackpots really interesting is the fact that the actual casino itself doesn't pay for the jackpot prize. It is made up of small contributions by the players as they wager. So, the more people that play on the specific game, the bigger the prize fund could be for the lucky winner.
Should there be two wins within a short space of time, then the second winner would receive the seed amount.
For those of you wondering if the bet amount has an affect on your chances of winning, then yes it might. Most progressive slots will drop at random, but on average the larger the bet the greater the chance on the player winning the jackpot.
The Progressive Jackpot Snowball Effect
As players wager on the progressive slot, you will see the jackpot grow. Obviously, the more people playing, the faster the prize pot increases. By seeing this rapid increase, you will find that more and more gamers will be enticed to join in, purely to see if they can win the ultimate prize pot. As the amount continues to increase you will see it accelerate and tempt even more players, which then creates that snowball effect until someone wins.
Where to Find Progressive Jackpots
Because of the incredible prize pots on offer, the popularity of progressive jackpots has grown exponentially. Most casino sites will offer two progressive slots in their library of games. The larger casino brands will tend to have more options, which may be a consideration when you register with a new site.
To find them on the actual casino page, simply head to the video slots category. A few sites will have a jackpot slot section to make them easier to find. When you enter the game you will see the current jackpot amounts and can determine if it's the right time to begin playing, or whether you will wait for the prize pot to increase.
Advice for Playing Progressive Jackpot Slots?
The fact that progressive jackpot slots offer such insane prize pots, means a player can turn a small stake into a colossal amount; we're talking five or six figures. How you win is sadly just down to luck, which you will already know if you regularly play slot games. The odds of you winning can be as crazy as 50 million to 1, but for most players it is all about the dream of winning big.
The way to play progressive slot games is to change your mindset and focus on having fun, rather than aiming for that jackpot. If you would be annoyed at losing £10, then don't deposit any more than that. It's also a good idea to decide what profit level you will stop at beforehand. This way, you won't go into your profit, then lose it all again by getting greedy. Do not think of your session as an attempt to win the jackpot. Rather, think of it as an enjoyable way to spend some time and stick to an affordable budget.
Best Casino Progressive Jackpot Slots Online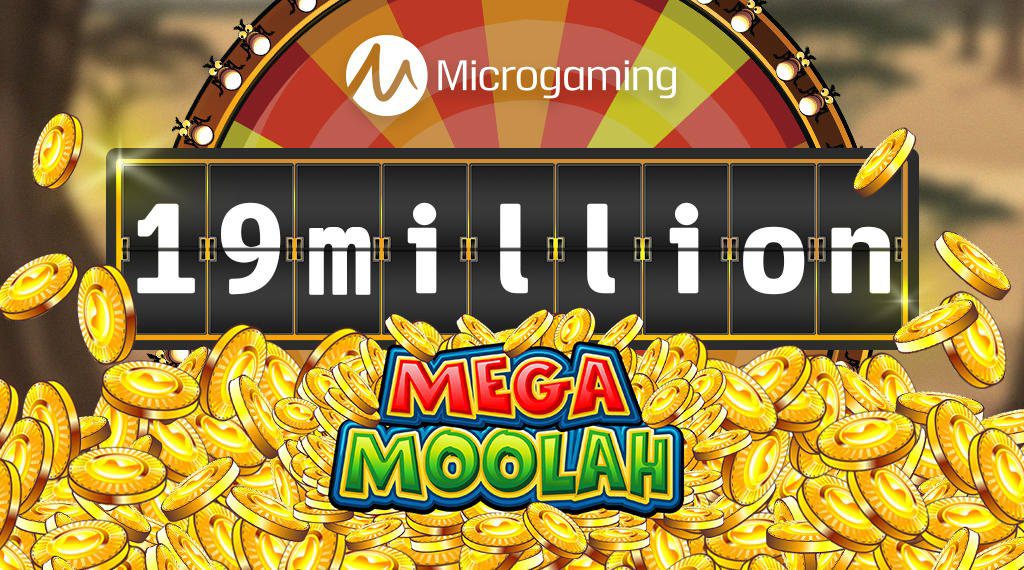 Most casino game designers will offer a minimum of one progressive jackpot, but you will find the giants such as Microgaming, IGT and NetEnt offer some incredible options. Here are the popular choices available for best progressive jackpot slots.
Return to Player (RTP's) Average on Progressive Slots
Due to the fact that a small percentage of bets wagered go into the jackpot fund, you will find that most progressive jackpots have a lower RTP than other video slots. To give you an example, the slot Fishin' Frenzy from Reel Time Gaming has a 96.12% RTP, but its progressive jackpot version which is linked to the Jackpot King network of progressives has an average 95.64% RTP. So, if you are looking for more wins more often, then you may prefer to keep playing the non-jackpot slots.
Progressive Jackpot Conditions to Be Aware of?
Although there are no set rules that you have to place a minimum bet, you will find that most progressive jackpots do require that you play the maximum number of pay lines or coins to be eligible.
If you are a fan of welcome bonuses and progressive jackpots, then you may be at a disadvantage. Most casino sites will state in their terms and conditions that bonus credit and free spins cannot be used on progressive slots. If the casino site does allow you to play with promotional bonuses on a progressive game, then be aware that you may not be eligible to win the jackpot prize.
If you are affected by wagering requirements, then progressive slots may not be the best games for you to play to work through it. How quickly you work through your wagering requirement is dependent on the games you choose. Most slots have a game weighting of 100%, so if you wager £1 then £1 comes off your wagering. But most progressive jackpots have a game weighting of 50%, so for that same £1, you will only remove 50p from your wagering.
If you're playing on a casino and land a major win on a progressive jackpot, then there is another condition you may need to be aware of. Within most sites terms and conditions there will be a section that should you win a big prize and it exceeds a set amount, then they will have the rights to use your name and image within any promotional and media stories. For players who prefer privacy this maybe an issue should you ever be lucky enough to win.
Because many of the large progressive slot jackpots are so big, within the terms and conditions you will also find that the casino site may opt to pay the winner in monthly instalments over a given period of time. It is always wise to double check terms and conditions before you register on a new casino site.
What are Progressive Jackpots – A Summary
You should have a good idea of what a progressive jackpot slot game is and how it works. As with anything there are pros and cons to this type of game. The kind of jackpots we have seen are literally life changing, but obviously as mentioned above it maybe that you will receive the money in small incremental amounts.
We understand that those jackpots are enticing but remember that in general the return to player is worse than your usual video slot. Plus, the chance of you winning the ultimate prize is incredibly slim. The best way to approach playing the game is simply for enjoyment, because that is the reason we play in the first place.