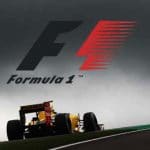 2017 Azerbaijan Grand Prix
The Azerbaijan Grand Prix appeared to be another easy win for Lewis Hamilton, he looked good all weekend. It's been said previously that he has finally found how to get the best out of his Mercedes, in some of the past races he seemed to struggle. But here in Baku he was again at one with his car.
So what exactly went wrong for him to finish a few cars back in 5th? Well his first problem was lay in Sebastian Vettel, it's hard to put it any other way but it was a serious case of F1 road rage.
The Battle in Baku – Azerbaijan Grand Prix
In the 19th lap the safety car was called upon, but just as the race was about to resume Vettel ran into the back of Lewis. Some may class it as a rookie mistake by Sebastian, but what he did next was something we have not seen in F1 for many years.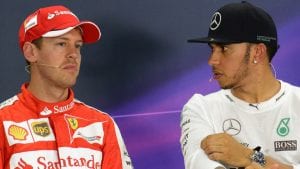 Vettel then pulled alongside and deliberately drove into Hamilton, in our opinion a clear case to have him black flagged; rather than the 10 second penalty he received. Although in our opinion a race ban would not be unfair.
Lewis still had a slim chance to win, but a loose headrest meant he was ordered to pit and have it replaced. Ironically he came out behind Vettel, and stayed there till the end of the race. Resisting the temptation to return the favour.
Calamity of Errors
This was a race full of accidents, so many in fact that the race was red flagged at one point; so the stewards could clean the debris off the track. This played into the hands of a couple of drivers, namely Kimi Raikkonen who was hit by Valtteri Bottas in the first lap; subsequently retiring on lap 21.
A lot of the drivers were forced out of the race. Kvyat in 13th, Palmer in 8th, Verstappen in 13th (yet again with a car issues), Hulkenberg and Massa in the 27th. So with all the main runners having problems, it gave for a very interesting podium.
Both Daniel Ricciardo and Valtteri Bottas were at one time towards the back of the field. Daniel drove his socks off to win the race, whereas Bottas took second place after passing young Canadian Lance Stroll right on the finish line. 18 year old Lance only joined the Williams team for the 2017 season, but looks like one to watch.
Points on the Board for McLaren
Fernando Alonso took the first points for McLaren by coming home 9th. Although not a brilliant position, but considering the car he drives nearly always fails to see the chequered flag; it must have felt like a win to him. Personally we hope it's the start of an improvement in the team.
The next race weekend takes place from the 7th to the 9th of July in Austria. Lewis will again be the driver to watch, just hopefully not as closely by Vettel this time round. He appears to be getting the best out of his silver bullet, therefore will be the one to beat and where the safe money lies. But as we always say, if you are willing to take a chance have a look at the outside bet; especially after what happened in Baku.
For more racing content, like this and our Chinese GP preview, check out our full list of F1 content. If you're new to betting on F1, then we have a full F1 Betting Guide.