Betting Offers – Betfair NFL Betting Bonus
There's nothing quite like the feeling of being state side, the bigger portions of food in your favourite restaurant, the razzmatazz surrounding anything remotely interesting, the glitz and glamour that surrounds all the major cities that just never seem to sleep.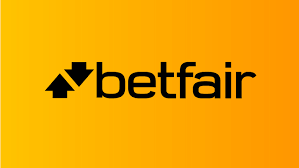 At Betfair you can enjoy all that is American without even leaving the comfort of your home, because they have gone all out to help you enjoy the best sporting events from across the pond.
NFL 20% Bonus
Nothing comes bigger and better than the fantastic spectacle that is the NFL. There's just something mesmerising about watching huge athletes crash into each other in an attempt to sack the quarter back, protect the quarterback or keep the opposing player as far away from the end zone as possible.
The season kicked off last night with a bang, as the recently crowned Superbowl champions the New York Giants took on the Dallas Cowboys. Unfortunately the Giants were taught an opening game lesson by the Cowboys and lost.
To celebrate the return of Americas biggest sport and sporting icons, Betfair have a bumper bonus for all its customers; we are proud to give you Betfair's NFL 20% Bonus.
Place any multiples bet on any NFL fixture and if your bet is a winner, then Betfair will add a massive 20% to your winnings; multiples need to be minimum odds of 6.0 with a maximum bonus of £100 per day.
To qualify simply go to Betfair's offers page, select the NFL 20% Bonus offer and opt in with your account details; then you'll be ready to place those multiples and reap the rewards
U.S. Open
We may be in the final week of the U.S Open, but there is still plenty of time to take advantage of the Betfair 20% multiple bonus. As with the offer above, place a multiples bet on any matches at the U.S Open and you'll receive a 20% bonus on your winnings.
Plus if you're not yet a member of the biggest online betting community then sign up today and enjoy a £20 risk free bet as a welcome bonus with Betfair.