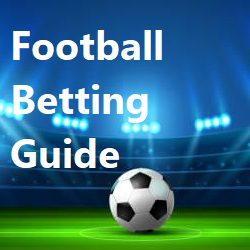 How to Bet on Football – A Beginners Guide to Football Betting
Are you new to the world of online betting, or do you just need advice and help on how to bet on football? Well, you have come to the right place. Here at place a bet online we have come up with a user friendly football betting guide, to help you understand the different markets for betting on football and what to look at when placing that bet.
Betting On Football Matches
Whether you're betting online or going to your local betting shop, you want to make sure you have all the facts. Because there are so many different bet types it can all get a bit confusing if your somewhat of a novice and this where our how to bet guide could be useful.
Football betting is the most popular and fastest growing in the industry and there are literally hundreds of markets available to bet on. You can even bet in-play, but before you start opening those betting accounts and filling out those betting slips, there are a few things you need to know.
Each football match is different and will have a number of factors to take into account when considering your bet.
Best Football Betting Sites
Before we get stuck in to the fundamentals of betting on football, bookies also play a big part. We go in to a little bit more detail later on about football betting bookmakers, but here is a snapshot of our favourites.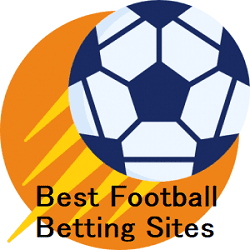 Football Variants to Consider
Home form is a fairly big factor when selecting your football bet, some grounds seem to be impenetrable. The home form of a team might be keeping them in touch with the league leaders or stopping their slide to relegation, so this is important to consider.
Away form is also worth considering for football betting. A team may be hovering in mid table but may have had some solid performances on the road. If they are visiting a team with a leaky defence or poor home form, then now could be a time to pounce. In this scenario a goal rush bet, or both teams to score depending on which bookie you use, should definitely be considered.
Current form may be the deciding factor for you, if a team's home or away form is inconsistent. Take a look at their last six games as to how they have been fairing, but remember to look at their opposition when weighing this up.
Make sure you check out the team news before making your football betting selection. The last thing you want is to stick £10 on Man Utd to beat Chelsea at home, only to find Sir Alex has changed his formation to a more defensive one to stop a leak; or that key players were injured in training the day before.
A teams opponent can vastly affect the match's outcome, as some teams thrive against certain opposition. Have they beaten them in their last six encounters and hold a psychological advantage, or is it a local derby where tensions and desire will be higher than normal.
You may not think it but weather is also a contributing factor in the outcome of a match. If your team has a squad of continental stars who don't like the cold, then a January trip to a rainy north east might not be an attractive prospect.
Finally, club loyalty can be a dangerous thing, don't let your support cloud your judgement when placing your bet. Do you really think your team is going to win against the league leaders, or score against the tightest defence in the division.
As you can see there is a lot to consider before placing your football bet, but don't let that put you off as the rewards can be plentiful.
Compare Football Betting Bookies
Once you have decided on the bet you want to place, it time to make sure your getting true value for money. If an outright market is offering short odds then think about what other options are available to you, like an Asian handicap or even a football accumulator.
The biggest and most important think to take in to account when placing your bet has to be, is the bookmaker you're using giving you the best football betting odds possible?
As bookmakers differ largely between bets and bet types, then probably not. Have a look around as there are plenty of them about and some offer special incentives when betting on certain markets and a nice little bet courtesy of a welcome bonus.
For instance, Betvictor will give you a bonus on your winnings for accumulators and your money back on a correct score bet if the game ends goalless. Whilst the likes of Coral are famous for having money back specials.
So it's always best to shop around to make sure you get the best odds available. To do this you will need to open several accounts, but don't worry as all online bookmakers offer a welcome bonus to make it worthwhile opening an account. Even if you don't use it for a few weeks, it's good to know you always have the option of placing a bet with them if their odds blow the opposition out of the water.
Besides you wouldn't buy a car without shopping around would you?
We hope you have found this how to bet article useful, but more importantly we hope you have a successful venture into the world of online betting.
Our How to Bet guides continue with;
Betting on Golf – Betting on Horse Racing – Betting on Formula 1 – Betting on Tennis