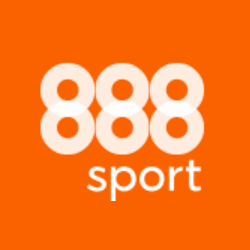 NFL Accumulator Betting Tips and Preview
First week of the playoffs get underway today with two games in the evening. As well as this preview you can find our NFL accumulator betting tips further down the page.
Best NFL Betting Sites
The Cincinnati Bengals take on the Houston Texans at 21:30(uk), then the Minnesota Vikings travel to the Green Bay Packers at 01:00 on the sixth. We know that it is technically not the same day here but over on the states it is, so that's good enough for us; plus it would mess with our predictions.
Last weekend's action has to be one of the best we've seen for a long time, it literally had everything you could want from a final weekend. With playoff places swinging from one team to another and eventually falling on the doorstep of the Minnesota Vikings courtesy of their 37-34 victory over the Green Bay Packers; which ironically set up todays rematch due to the Packers falling to the NFC's third seed.
If early forecasts are to be believed and the experts are right, then the Vikings are going to have a much harder time of it at the Lambeau Field. Unlike their previous encounter Aaron Rodgers is expected to dominate the proceedings with the offensive line pushing hard, but whatever happens the Vikings have done well to get here with the calibre of competition in their way and should focus on enjoying the day; as anything else is bonus.
In the day's earlier tie, a rampant Cincinnati Bengals travel to Houston to take on the seasons biggest surprise package, the Texans and for us this has to be the tie of the day.
Although they had already qualified for the playoffs prior to last weekend, the Bengals went out to face the Ravens in their final regular season fixture. They registered an impressive victory over their AFC North rivals, but it wasn't enough to take the division title from them. A three game winning streak has the Bengals inspired and makes them a dangerous opposition for any team at the moment.
The Texans themselves are not to be underestimated though, it took them six weeks to record their loss and another eight weeks to experience their second; which included a bye week. But it is recent form that has their fans concerned, a week 14 annihilation at New England was followed by what was considered an embarrassing home loss to the Vikings and a final week loss at the Colts saw them drop to the third seed and miss out on the coveted first round bye.
NFL Accumulator Betting Tips
With only two games today we can only offer up an accumulator double;
Bengals @ Texans,
Vikings @ Packers.
This double pays best at 888sport, where the first £10 of your £88 bet will return £35.
888sport are also offering 15/2 on Benjarvus Green-Ellis scoring the first touchdown.