Pachinko Games Online and the Best Sites to Play
Although many gamblers prefer to play on the games they are used to, there is a group of you out there who love to experiment on something new. Pachinko is a name we have come across numerous times, but it wasn't until we decided to explore it in detail that we realised what a great option it is. Sadly, it isn't as popular as slots or poker, with many players never having heard of the name Pachinko. Well, we're here to correct this mistake, because a game which began in America and has now become the most popular pastime in Japan, deserves a little publicity.
Not only will we provide you with details on how Pachinko works, but we'll let you know what casino sites have it as an option and some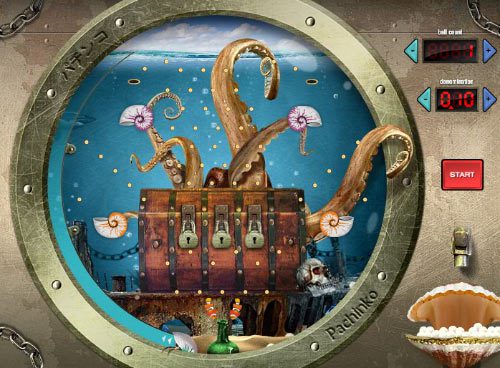 tips which can improve your time on there.
What Is Pachinko and How Do You Play It?
The best way to visualise a Pachinko board is to imagine a vertical pinball machine, but without the bumpers at the bottom. The online version is the same, but the board is combined with a slot game.
You will find that the land based and online Pachinko games work in exactly the same way. They start by launching ball bearings using a control button onto the board. Alike a pinball machine they will bounce around the various obstacles until they either land in a bonus bucket or disappear. By hitting a bonus bucket, you will receive more balls, and there's even the chance you can win a jackpot payout; should you land in the optimal zone.
At the beginning of the game, you can purchase a set number of balls for a specific price. This is applicable for both land based and online versions. The object of Pachinko is to end up with more balls than you began with, because this means you'll have finished with more money.
What makes Pachinko fun is the fact that you can vary your game play, by adjusting how fast you shoot the ball. As you click the launch button you can strategise whether to make it harder or softer, so that you can make sure you hit the target; again, think of a pinball machine. On most Pachinko games the more to the right the control, the harder the ball will be fired. The key is to find the sweet spot, so you don't overshoot and miss the bonus bucket by launching too hard, or too soft so the ball doesn't even release. Regulars of Pachinko believe that it is a game of chance, but you will find that the more you play the more skilled you become.
Should you land a ball in a bonus bucket on the upper or middle section of the Pachinko board, then the slot element of the game will trigger. On most versions it will involve a mini feature or bonus game. This may require you to match three symbols on a slot reel, where if you win, you'll receive more balls. But if you need to know the specifics of your game, then check out the demo version first.
Although we briefly mentioned it above, it's worth explaining again that the ball bearings in the game are actually the currency or winnings. Individually each is worth a set amount, which will be dependent on the Pachinko game you are playing. Once you have finished the round on the game, you can pick if you want to cash out or use up any of the remaining balls for further playing. If you play through all of the balls before the end of the round, then your game is sadly over.
Pachinko is such a great game for those of you who enjoy trying something new. Lots of players like to look for something different, which is why gambling sites and software developers jumped on the chance to bring this game to the masses. You will find different versions of Pachinko including 3D, so why limit yourself, check them out.
Hopefully now we've given you the basics of how to play Pachinko, you can understand why the land-based version is so popular in Japan. You will find lots of small Pachinko parlours all over the country. The history of the game is also quite interesting, so we thought we'd delve into it for those of you who enjoy all the facts.
The History and Origins of Pachinko
We've mentioned Japan a few times already because Pachinko has such a fan base there. But you may be surprised to find out that it was actually created in the windy city of Chicago. Named Corinth, it was originally a wooden children's toy. Then in the 1920's a larger version began to appear in Japanese confectionery shops, to entice the children in so they would buy more sweets. It was named Pachi Pachi by the children, because of the sound the balls made when they were launched.
Because the metal was needed during World War 2 for the war effort, Pachinko was scrapped for a while. After the war there was a resurgence because people within Japan were looking for entertainment. At the time there was very little money, so games needed to be simple and cheap. Pachinko was able to utilise the surplus ball bearings made during the war, which added to its advancing popularity.
In 1930 the first Pachinko parlor opened in the city of Nagoya, with another 35 appearing within the following six months. What makes this increase in parlors so interesting is the fact that gambling has been banned in Japan since 1907.
Over the last few decades in Japan there has been a decrease in the number of parlors, but you can still find them in the major towns and cities. As technology has evolved so have the Pachinko machines, with the latest options providing immersive sounds, lighting effects and digital wheels which launch the balls. As you will find on slot machin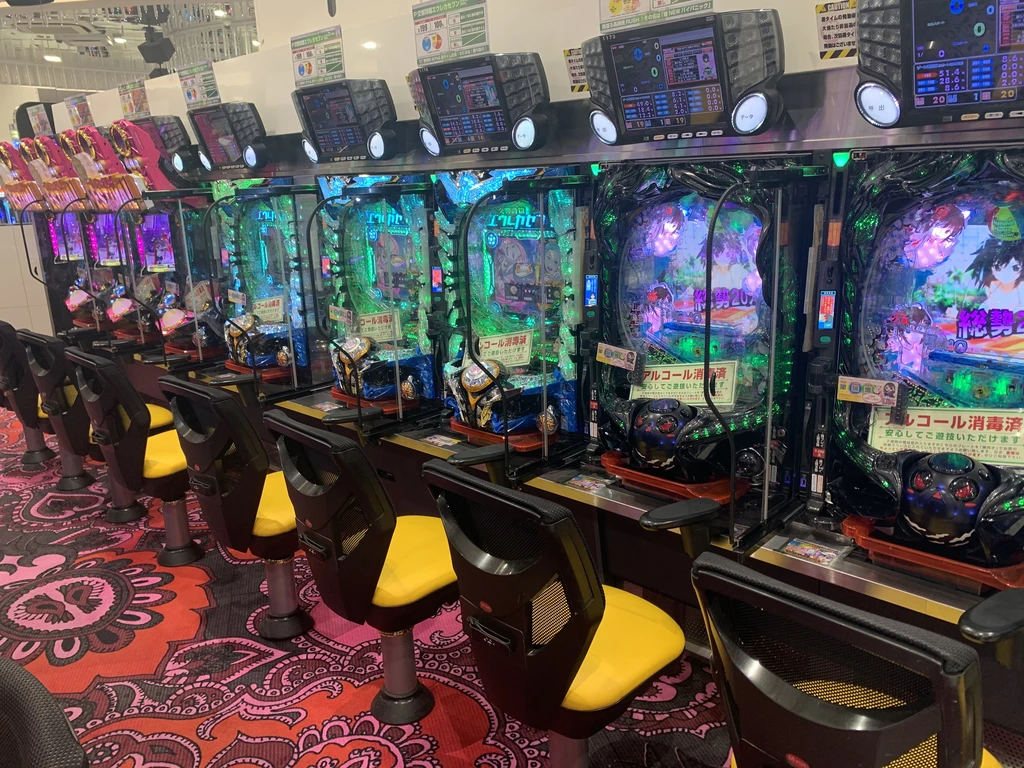 es, Pachinko games are themed from popular movies, anime, sports, bands, and TV shows.
Pachinko vs Gambling Ban
You may wonder how a game like Pachinko has survived in a country which has an outright ban on gambling? The key is the introduction of a few clever loopholes.
The law relating to gambling in Japan, prohibits any form of gaming where the player is rewarded with money. To be able to continue offering services, the parlors instead offered tangible prizes such as food and drink. What item you win, would depend upon the prize amount collected from the game.
Another option which is incredibly popular, is the use of a token which is given to the gambler. They take the token and leave the parlor and enter another shop, where it is 'sold' for the original value. As you have probably already worked out, the owner of the parlor and shop are the same person. To make this a legitimate transaction they must make sure that both businesses cannot be linked, because if they are then it would be classified as gambling.
Best Online Casino's to Play Pachinko Slots
Gambling sites are always trying to look for something new and exciting for their players, so it's not surprising that they jumped at the chance to offer Pachinko. You simply don't want to register with any old site, because you will need to ensure they provide quality games, bonuses and they are UK Gambling Commission (UKGC) licenced. Here are a few of our options for best online casinos.
These sites are easy to use for newer players and you may find there are demo versions of Pachinko on there. This is ideal so you can practice how to play that version of the game before using your own credit. Due to requirements by the UKGC you will have to be registered with the site to be able to access any games, including demos.
Pachinko Games on Mobile
To stand any chance of ranking well on Google, a site must have mobile compatibility. This is why whatever gambling site you pick; it will adapt to your chosen platform whether that is mobile, desktop or laptop. Having the option of mobile gaming gives players, the chance to gamble whenever they want. To enjoy Pachinko, they simply need to have registered with a site and gain access to an internet connection.
Pachinko Online Machine Formats
The majority of the Pachinko games out there are in two formats, and they are mobile and traditional. If you play the traditional game, it's more like the land-based version, whereas the mobile options in comparison are suited to smaller screens.
How to Increase your Odds of Winning at Pachinko
Many Pachinko experts believe they know how to beat the game, but the reality is that winning is purely chance. You can vary the speed of the balls until you find the optimal sweet spot to hit the bonus bucket. Not only will this improve your luck, but it will give you a feeling of control over the game which will make it more interesting.
On average the RTP (Return to Player) of Pachinko games is 95%, which compared to the average slot is a little on the low side. It is also a high volatility game which means that you don't win as often, but when you do it tends to be for bigger pot amounts.
Summary of Pachinko Games Online and the Best Sites to Play
Many gamblers are bored with the same old slot and casino options, which is why it's great to have original games such as Pachinko to try. The best part of this game is that it doesn't require much skill level, meaning anyone can play it. Most find it straightforward and yet it provides exciting bonus features which will really enhance your game play.
Because Pachinko is so new, it's wise to test it out using a demo option if it is available. Then you can use your real money credit and adapt your gaming to win. Some gamblers also check out reviews and online videos of the game, so they can get an understanding of how it works.
Hopefully you're now pretty knowledgeable on everything Pachinko, including its interesting history. Definitely take a look at the sites we have suggested, as they are UKGC licenced and provide a raft of benefits.
Pachinko is so beloved in Japan because its simplistic and incredibly fun, so you don't need to plan a strategy. Simply fire those balls and fingers crossed you end up with more than you started with, making you a winner. It's obvious why more and more online gamblers have become fans of Pachinko and we can see plenty of themed options being released in the future.
As well as this guide we have others including What are Progressive Jackpots, Source of Wealth Checks on Online Casino Sites and Best Payout Casino Sites.