How to Bet on Horse Racing – A Beginners Guide
Are you new to the world of online betting, or do you just need advice and help on how to bet on horse racing?
Well, you have come to the right place.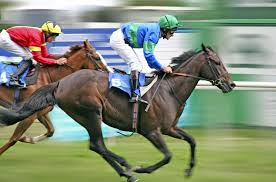 Here at Place a Bet Online, we have come up with a user friendly how to bet guide, to help you understand the different horse racing markets and what to look at when placing a bet.
How To Bet On Horse Racing
Whether you're betting online or going to your local betting shop, you want to make sure you have all the facts. With their being so many different bet types it can all get a bit confusing if you're somewhat of a novice and this where our how to bet guide could be useful.
Learning to bet on horse racing is a bit more complicated than picking the one with the best odds. Because popular races or meetings tend to feature the very best horses, so the odds will reflect this and other factors need to be considered.
As I'm sure you're aware, horse racing can seem quite complicated to the novice and there are a huge amount of different types of bet you can place. These range from an outright win, to each way, to a Trixie, but to bet successfully on horse racing you need to consider the following factors.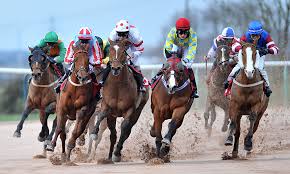 Horse Racing Variants to be Considered
The course is the biggest factor and distance can make a big difference, as some horses prefer a longer track; while others just don't have the stamina for a long pursuit so will prefer a sprint.  Is the race up or downhill, are there any fences or jumps, make sure to check these critical factors. A typical example can be found at Aintree, where the Grand National differs immensely from any other race held at the course. You might want to check out our Grand National betting guide for more info.
A horse's form is extremely important when selecting your nag, so it's always worth looking at how a horse has fared recently.
Horses are sometimes made to carry extra weight to make the race fairer; the amount is calculated on their recent form. This needs to be taken into consideration.
Certain horses perform better in certain conditions, so check to see if the horse had previous form in similar conditions; such as is it raining.
A trainer can sometimes be the difference between a champion horse and an also ran (one of the other horses), does the trainer specialise in the conditions of today's race or course type; if not then their chances may be a little harder.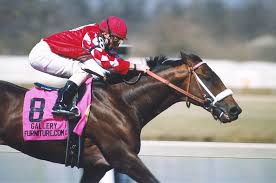 Believe it or not, a Jockey isn't just there to sit on a horse and whip it every now and then. Some jockeys are masters in bringing out the best in a horse, or knowing how to run particular tracks.
Other factors to consider include the horses starting position, because a horse with an inside track may hold a slight advantage. Also check out the class of a horse, it may have good form but a trainer will sometimes test a horse by throwing it in with higher category horses.
As you can see there are a lot of factors to look out for, but like anything new it's all about trial and error, so the more often you bet taking these variants in to consideration then the better you will get and your profits will improve.
Compare Horse Racing Bookies
We mention this in all of our how to bet guides but looking out for special deals is as important as selecting the right horse, if you want to maximise your winnings.
Some will offer money back specials on certain races, for example if your horse finishes second they will give your money back.
So it's always best to shop around to make sure you get the best odds available. To do this you will need to open several accounts, but don't worry as almost all online bookmakers offer a bet welcome bonus to make it worthwhile opening an account. Even if you don't use it for a few weeks, it's good to know you always have the option of placing a bet with them if their odds blow the opposition out of the water.
We hope you have found this how to bet article useful, but more importantly we hope you have a successful venture into the world of online betting.
If you're looking to get started then check out what bonus bets are available by clicking HERE
Our How to Betting guides continue with;